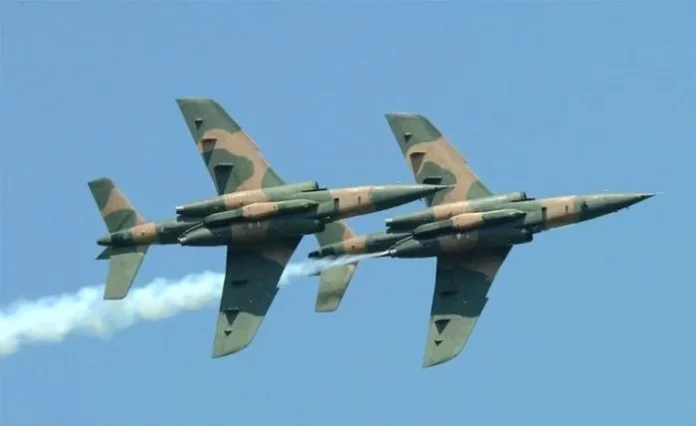 The Nigerian Air Force (NAF) has conducted successful air interdiction missions on illegal refining sites in the Niger Delta and terrorist hideouts in the North East.
The operations were aimed at containing the activities of terrorists, militants, and other criminal elements.
The NAF destroyed illegal refining sites and engaged a boat loaded with illegally refined products.
They also destroyed four militant camps and conducted strikes on a terrorists' hideout.
The operations resulted in the escape of several kidnapped victims.