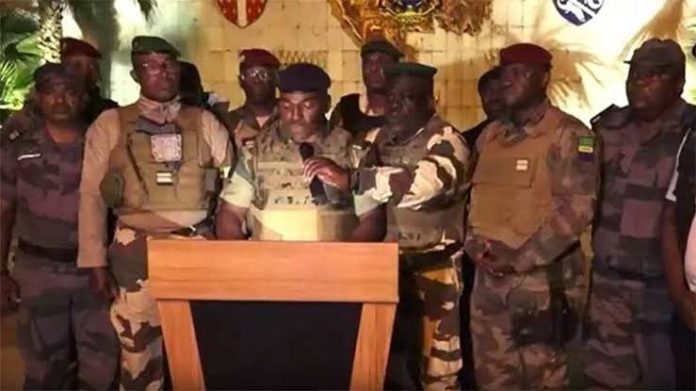 Gabonese army officers have appeared on national television, announcing that they have taken power and cancelling the results of Saturday's election, which saw President Ali Bongo declared the winner.
The opposition had argued that the election was fraudulent.
Gabon is one of Africa's major oil producers, and the Bongo family has held power for 53 years.
This could be the eighth coup in former French colonies in Africa in the past three years.
The soldiers said they were from the Committee of Transition and the Restoration of Institutions and represent security and defence forces in the country.