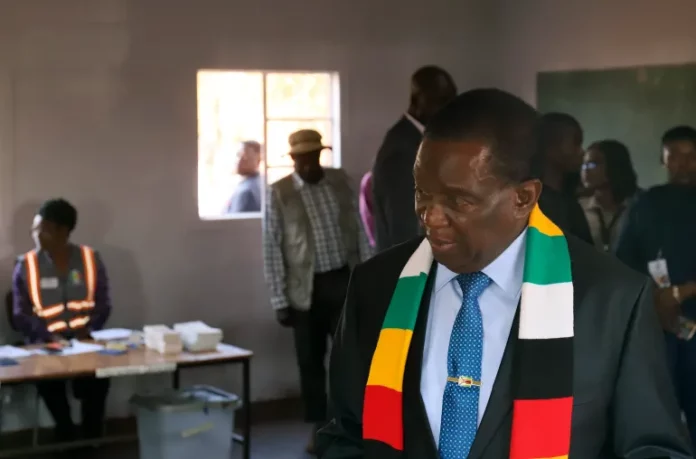 Zimbabwe's President Emmerson Mnangagwa has won a second term in office, but the opposition and observers have rejected the outcome.
Mnangagwa, who took over after a 2017 coup, was expected to win despite the country's economic crisis.
The elections were marred by delays and accusations of rigging.
Foreign poll monitors said the elections did not meet regional and international standards.
Mnangagwa's party, ZANU-PF, also won the parliamentary race. The opposition has refused to accept the results and may challenge them in court.