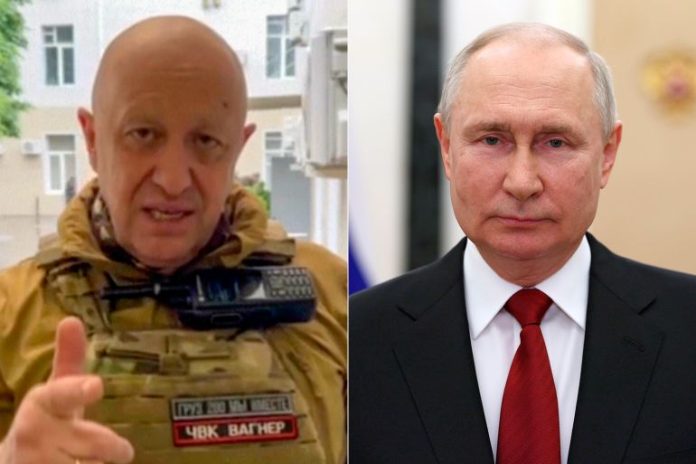 On June 24, a group of mutinous mercenaries led by Yevgeny Prigozhin, owner of the Wagner Group military company, gathered near Moscow. The rebels, several thousand strong, turned against the Russian high command and took Rostov, a major city in the country's southwest, before advancing towards the nation's capital.
President Vladimir Putin described the rebels as "traitors" and Prigozhin, meanwhile, denied launching a military coup and called his revolt a "march for justice." The immediate threat to Putin dissipated after Belarusian President Alexander Lukashenko brokered an agreement between the Kremlin and Prigozhin, who ordered his men to stand down and agreed to move to Belarus in exile.
However, on July 6, Lukashenko made another announcement that Prigozhin was back in St Petersburg, Russia. The fact that Prigozhin and his rebels appear to have escaped any punishment could come back to bite the Russian leadership.
The short answer is that Putin has likely been irredeemably weakened by the attempted mutiny and his tame response, say analysts. Early evidence suggests that the rebellion could bleed him of support from sections of the Russian elite that until now have stood by him. However, those who could potentially replace the Russian president are unlikely to offer a fundamentally more liberal alternative to Putin.
Prigozhin's mutiny has upset that balance, showing that Putin's hold on power is not as strong as it was commonly believed. The West's tough sanctions have shut Russia out from large parts of the global economy, and as Russia's alleged war crimes in Ukraine mount and with Putin indicted by the International Criminal Court (ICC), others will be wary of being considered accomplices.
Prigozhin's mutiny shows players with enough clout can and will stand up for themselves, according to analysts. The fact that an armed rebellion was not crushed outright but reached a negotiated solution leaves the possibility open for others to try the same. The elites do not yet understand what Putin is doing to prevent such a situation in the future, and some analysts predict a change of power in Moscow is coming within months or weeks.