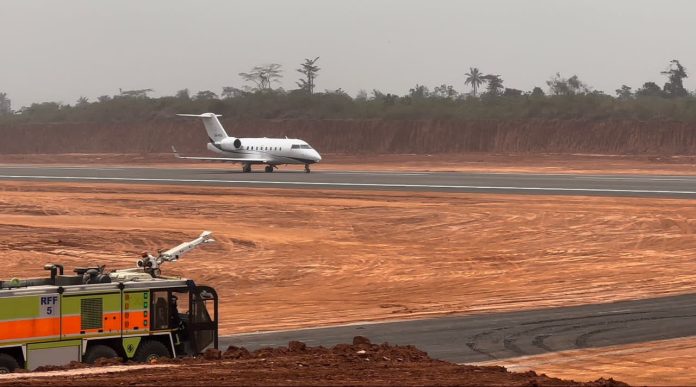 The Agro Cargo Airport in Ilishan Remo, Ogun State, is a Class E project that aims to enhance industrialization and attract more investments.
The airport, which is set to be completed by the end of this year, is expected to create more job opportunities and solidify Ogun State's status as the industrial capital of Nigeria.
The airport's strategic location, including a four-kilometer runway, fire station, control tower, and administrative building, will drive its status as an aerotropolis. The Nigerian Customs Service has paid for a site for its operation base, while the Nigerian Air Force and other agencies are exploring investment opportunities within the airport.
The airport is unique in its unique features, including perimeter fencing and security roads to prevent intruders. The airport's unique location and unique facilities make it a unique and attractive option for various sectors, including passenger operations.