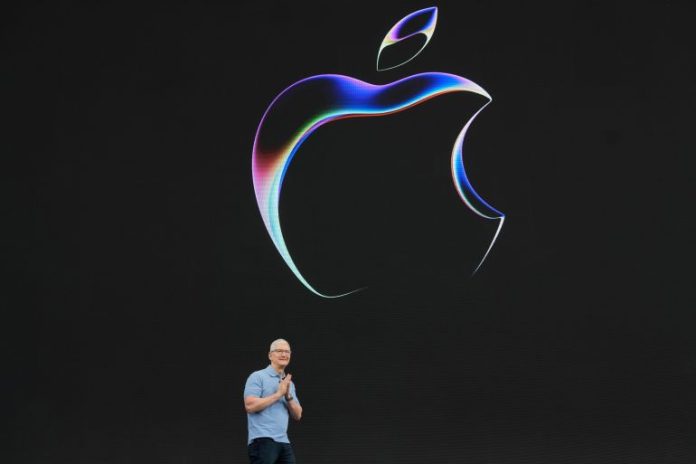 Apple's stock market value reached $3.05 trillion for the first time on Friday, driven by improved inflation and hopes for the company's expansion into new markets.
The company's market capitalization reached $3.05 trillion, a 2.3% increase from January 3, 2022.
The recent gains come as technology stocks rebound on bets that the US Federal Reserve may slow interest rate hikes and the buzz around artificial intelligence.
The inflation index tumbled to its lowest level since April 2021, driven by lower petrol prices and slower-rising food costs. Apple's quarterly report showed revenue and profits fell but beat analysts' expectations.
The company's reputation as a safe investment amid global economic uncertainty is reinforced by its growth, diversification, shareholder-friendly management, buybacks, dividends, and strong cash flows.