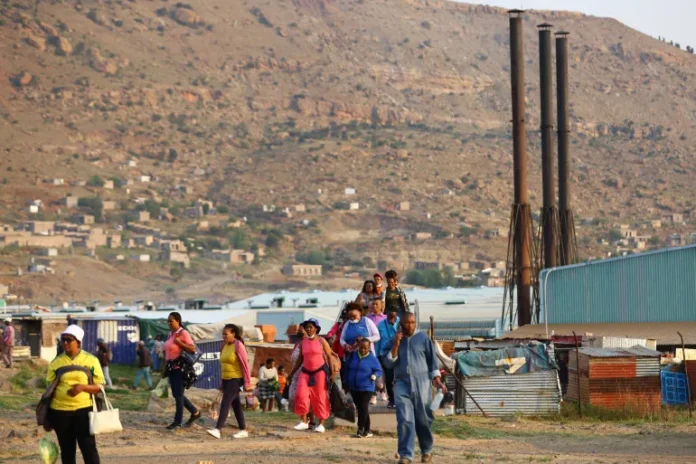 Authorities in Lesotho have declared an indefinite curfew in the hope that curtailing the movement of people at night will help curb gun violence in the small southern African kingdom.
The curfew, which came into force on Tuesday, comes just days after a prominent radio journalist was shot dead in a killing that shocked the nation.
"A curfew is imposed on all persons throughout the Kingdom of Lesotho with effect from today," according to a notice published in the government gazette on Tuesday.
Residents are banned from being outside between 10pm (20:00 GMT) and 04am (02:00 GMT), according to the document signed by police commissioner Holomo Molibeli.
The curfew will remain in place until further notice, Molibeli said. Those failing to comply face a fine or up to two years in jail.
Police Minister Lebona Lephema said the move aimed to tackle gun violence across the country.
Journalist Ralikonelo Joki, host of a current affairs show on a local private radio, was gunned down by unknown assailants as he was leaving his workplace in Maseru on Sunday night.
The Committee to Protect Journalists (CPJ) said that Joki was shot once in the head and at least 13 times in the body by unknown assailants.
"Joki, the host of the current affairs show 'Hlokoana-La-Tsela' (I Heard It Through the Grapevine), covered government, agriculture, and corruption, and was best known for breaking a 2021 story about five politicians who were illegally trading alcohol," the CPJ said in a statement,
"The journalist received at least three death threats from different Facebook accounts in March and April related to his work as a journalist," the organisation added.
No arrests have been made in connection with the case, and investigations are continuing.
The CPJ called on authorities to launch "a credible investigation" into the killing.
Gang-related shootings are common in Lesotho, a landlocked mountainous country of two million people, where there are a large number of unlicensed firearms in circulation.