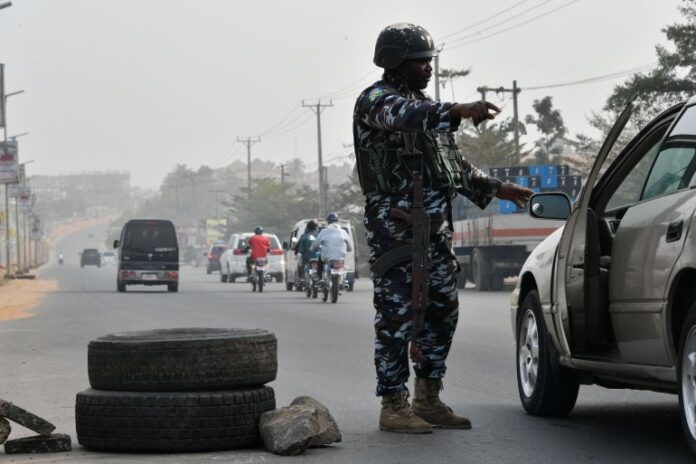 A convoy of United States embassy staff has come under fire in southeast Nigeria, an attack that killed two employees and two police officers.
Gunmen also kidnapped three individuals – two other police officers and a driver – during the attack on Tuesday near the town of Atani in Nigeria's Anambra State.
A rescue and recovery effort remains under way, according to a police spokesperson in Anambra, Ikenga Tochukwu.
"The hoodlums murdered two of the Police Mobile Force operatives and two staff of the Consulate, and set their bodies ablaze and their vehicles," Ikenga said, noting the area was known for separatist violence.
It is not immediately clear the nature of the trip by the US embassy staffers in Anambra, nor how many people were in the convoy.
He also expressed regret the convoy chose to "enter the state without recourse to the police in the area or any security agency". Law enforcement, he said, arrived only after the attackers escaped.
US National Security Council spokesperson John Kirby briefly addressed the incident at a White House press briefing on Tuesday, affirming "it does look like a US convoy vehicle was attacked".
"What I can tell you is that no US citizens were involved and, therefore, there were no US citizens hurt," Kirby said.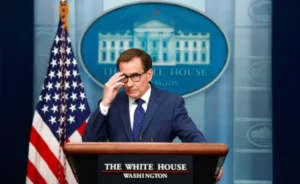 The US Department of State later issued a statement saying its diplomatic staff were "working with Nigerian security services to investigate".
"The security of our personnel is always paramount, and we take extensive precautions when organising trips to the field," it said.
The news of Tuesday's convoy killings comes on the heels of an overnight attack late on Monday in the north-central state of Plateau, where village raids left an estimated 30 people dead and houses destroyed.
Plateau State Commissioner of Information and Communication Dan Manjang told the AFP news agency the raids had erupted from clashes between the predominantly Muslim herders and farmers in the region who are majority Christian.