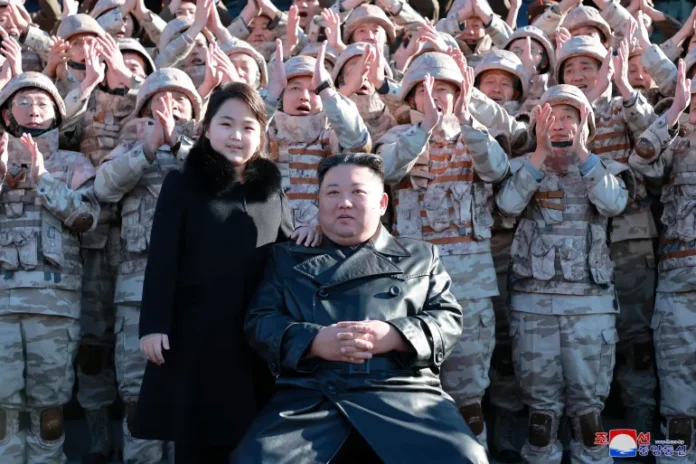 North Korean leader Kim Jong Un's presentation of his young daughter at recent public events is likely an attempt to show his people that one of his children will one day inherit the leadership in what would be the third power transfer to a Kim family member in Pyongyang, South Korea's spy service has told legislators.
Kim was photographed escorting his daughter to three events in the past few months: a ballistic missile launch site, a photo session with North Korean weapons scientists and a tour of a missile storage facility.
North Korea's state news media called the girl Kim's "most beloved child", sparking outside debate over whether she is being groomed as his heir apparent, although she is believed to still be nine or 10 years of age.
In a closed-door parliamentary committee meeting on Thursday, South Korea's National Intelligence Service (NIS) said it believed that by taking his daughter to public places, Kim wants to show North Koreans his resolve to hold another round of hereditary power transitions within his family, Yoo Sang-bum, one of the legislators who attended the private NIS briefing, told reporters.