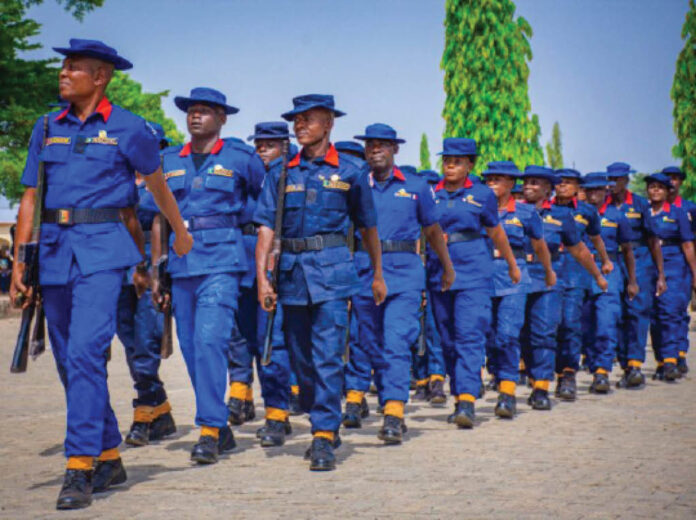 The Nigeria Security and Civil Defence Corps, NSCDC, on Thursday warned all applicants to beware of fraudsters using different ways to defraud applicants who have applied for its recently advertised vacancy.
DCC Olusola Odumusu, Director of Public Relations, NSCDC National Headquarters, Abuja, stated this in a statement on Thursday.
It was recalls that the corps recently advertised vacancies. But shortly after, messages from unidentified quarters directed all applicants to prepare for computer-based tests to be held in designated centres across the country on January 8, 2023.
However, the corps denied knowledge of such computer-based tests and warned members of the public to be wary of dubious characters with bad intention
According to him, the message entitled was untrue and did not emanate from NSCDC.
He said: "The NSCDC wishes to state clearly and categorically that this message is fake, misleading and a calculated attempt by fraudsters and cyber criminals to take advantage of recruitment process in order to extort unsuspecting applicants of their monies by causing panic and creating unnecessary tension with the said write-up."
The statement warned members of the public and desperate job seekers not to fall victim to extortions and job scams through a grandiose attempt by job racketeers to misinform and confuse them into parting with different sums of money in the name of helping to shortlist them for the aptitude test and getting placement in NSCDC.