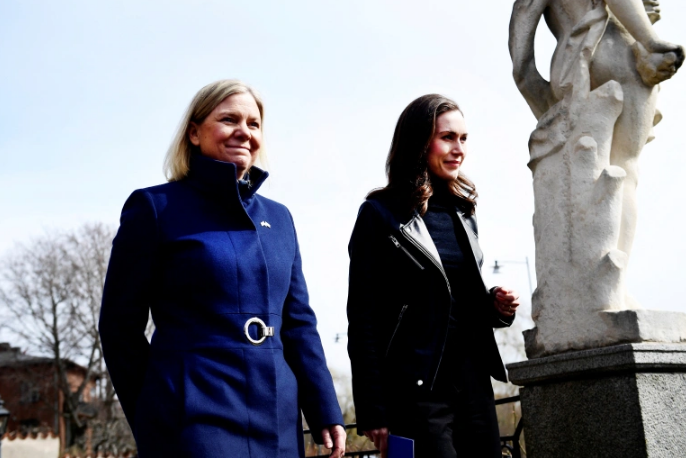 Sweden's Prime Minister Magdalena Andersson and Finland's Prime Minister Sanna Marin have said their countries will apply to join the NATO alliance.
In February, he said that his country's "special operation" against Ukraine was a preemptive move to terminate NATO's "endless" expansion in Russia's former stomping ground – Eastern Europe and the former Soviet Union.
As a result of Russia's aggression, however, that is exactly what is going to happen.
Finland and Sweden have said they want to join the 30-member security bloc – a process that may take up to a year.
Once they are in, NATO forces may be right next to the Finnish-Russian border that stretches 1,340km (833 miles) across pine forests and frigid lakes.
"Once again, it all makes me think that Putin is a German spy. No one has done as much to ruin Russia and to bring NATO to our doorstep," Konstantin, a restaurant chef in St Petersburg, who preferred to withhold his last name, said sarcastically.
And Finland's and Sweden's neighbours see their choice as something completely understandable and rational – given how unpredictable Putin has become.
The two nations are simply trying to protect themselves from an old enemy, said Ivar Dale, a senior policy adviser with the Norwegian Helsinki Committee, a rights watchdog.