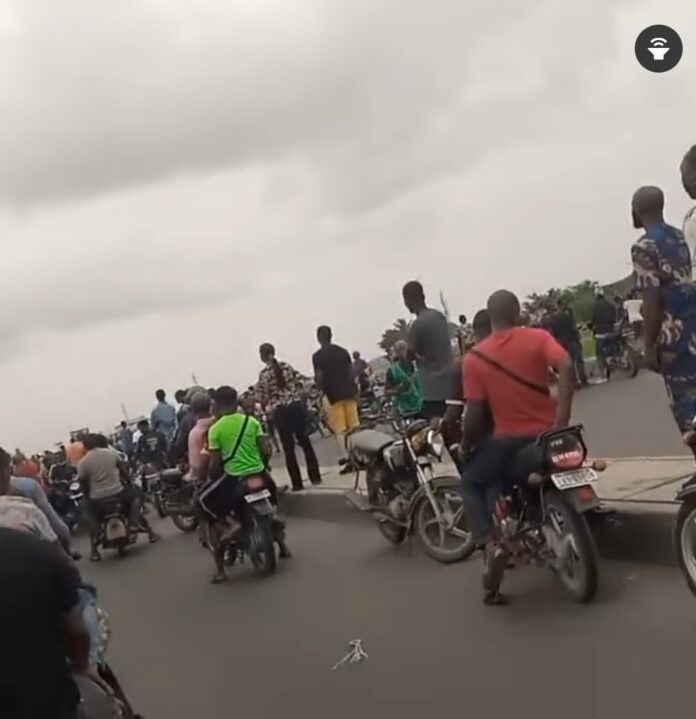 Tension in Ojo, Lagos, as commercial motorcyclists resist police's attempt to enforce the ban on Okada riders.
Commercial motorcyclists were banned by the Lagos States Governor following the lunching and burning of a sound engineer known as David Imoh.
Today, May 19, police officers impounded some commercial motorcycles and the motorcyclists revolted.
They stormed the police station where some of the bikes were kept.
Gunshots were heard ringing out in the area as police officers tried to keep them away.
The motorcyclists retaliated by throwing stones at the officers and daring them to come any closer.