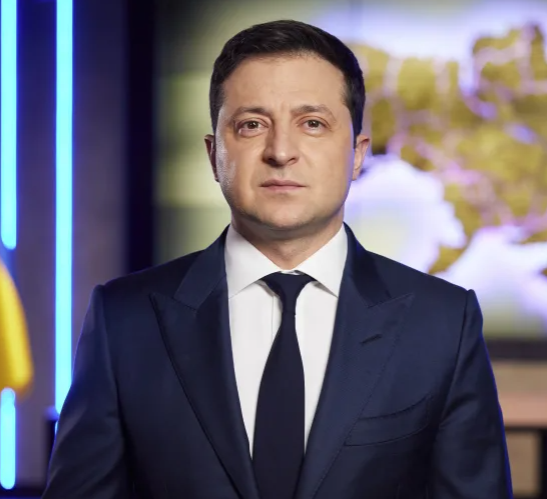 Ukrainian President Volodymyr Zelenskyy has said his countrymen "are not afraid" after Russia moved to recognise the independence of two breakaway regions in eastern Ukraine and hours later said it would deploy troops there to "maintain peace".
An urgent meeting of the United Nations Security Council (UNSC) took place on the deepening Ukraine crisis as the United States said the announcement by Russian President Vladimir Putin was an "unprovoked violation of Ukraine's sovereignty and territorial integrity".
Western countries have repeatedly warned Moscow not to officially recognise the self-proclaimed Donetsk People's Republic (DPR) and Luhansk People's Republic (LPR).
Russia has been massing its forces around Ukraine's borders for weeks, raising concern among the US and other Western governments that it might be planning to invade the country. Moscow has insisted it has no plans to do so.
Here are all the latest updates:
Atmosphere of 'anger and fear' throughout Ukraine
Al Jazeera's Andrew Simmons, reporting from Kyiv, says there is an "atmosphere throughout Ukraine of anger and fear".
"If you look at social media, all over there is reaction from young people and older people questioning what the future holds for them," he said.
"There is a real concern and a growing doubt about reliance on diplomacy … all of the talking has resulted in action, and that action has been the intervention of Russia on Ukrainian soil."
Moscow not yet discussing military bases in eastern Ukraine: Report
A deputy Russian foreign minister has said Moscow is not yet talking about setting up military bases in eastern Ukraine, but that two draft treaties would allow it to do so and that Russia would be ready to act if needed, the RIA news agency reports.
The official, Andrey Rudenko, made the comment as Russian lawmakers were set to discuss and vote on friendship treaties with the two breakaway Ukrainian regions which Putin has recognised as independent.