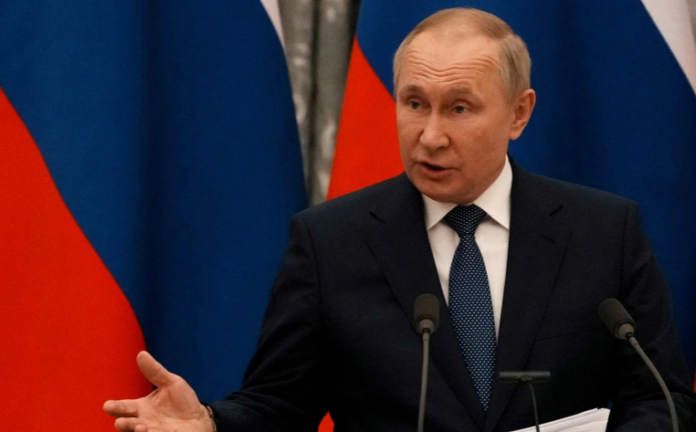 Russian President Vlamidir Putin has signed the presidential decree recognising the independence of separatist regions in eastern Ukraine – a move that will severely ratchet up tensions with the West amid fears of a Russian invasion.
Putin's announcement comes after a meeting of the presidential Security Council and paves the way for Russia to openly send troops and weapons to the long-running conflict pitting Ukrainian forces against Moscow-backed rebels.
A 2015 peace deal ended large-scale fighting, but violence has simmered and has seen a spike in recent weeks amid the wider crisis.
In a lengthy televised address, Putin described Ukraine as an integral part of Russia's history and said eastern Ukraine was ancient Russian lands and that he was confident that the Russian people would support his decision.
He said that Ukraine never had a tradition of genuine statehood and complained that post-Soviet Ukraine had wanted everything it could from Moscow without doing anything in return.
Putin announced his decision in phone calls to the leaders of Germany and France, who voiced disappointment, the Kremlin said, and was later shown on state television signing the decree.
Moscow's move could torpedo a last-minute bid for a summit with US President Joe Biden to prevent Russia from invading Ukraine.
Russia denies any plan to attack its neighbour, but it has threatened unspecified "military-technical" action unless it receives sweeping security guarantees, including a promise that Ukraine will never join NATO.