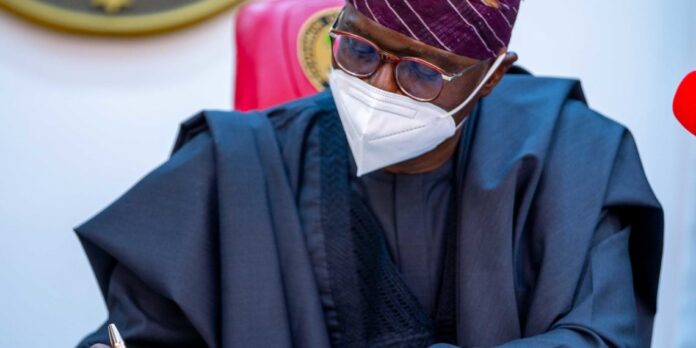 After hours of extensive meeting with Governor Babajide Sanwo-Olu, nurses in Lagos on Sunday night agreed to suspend the planned three-day warning strike as soon as a circular containing the agreements is issued by the government on Monday and the same is discussed at an emergency congress of the nurses' union.
Credible insiders at the meeting, who do not want to be named, said the governor has approved "in principle almost all the demands by the nurses, especially the retention allowance, and recruitment of more persons to fill the vacuum created by the exodus of our colleagues abroad and based on retirement."
The sources confirmed that an emergency congress of the state's chapter of the National Association of Nigerian Nurses and Midwives (NANNM) has been tentatively fixed for 12 noon at the union's secretariat on Monday.
The new development, according to the sources, however, implies that the strike would continue until the congress finalises its deliberations on the contents of the circular that is expected by the union from the government on Monday.
But joining the meeting on Monday alongside the governor were the same set of government officials whose composition had earlier been rejected by the workers for what they described as their consistent failure to address their concerns.
The officials included the health commissioner and his counterpart at the ministry of establishments, Akin Abayomi, and Ajibola Ponnle respectively; permanent secretary at the ministry of health and his counterpart at the health service commission, Olusegun Ogboye, and Benjamin Eniayewu respectively; chief medical director of the Lagos State University Teaching Hospital (LASUTH), Adetokunbo Fabanwo, among others
Government confirms
This was corroborated by the governor's chief press secretary (CPS), Gboyega Akosile, who spoke to our reporter on the phone shortly after the meeting on Sundat night.
According to Mr Akosile, most of the requests by the nurses that could be approved immediately were granted by the governor, "and those requiring further deliberations have also been approved for further discussion."
In a short message shared with our reporter, Mr Akosile wrote that "Governor Babajide Sanwo-Olu held a closed-door meeting with members of the Nigerian Association of Nurses and Midwives, Lagos State Council at the State House, Marina on Sunday evening. The meeting was called by the Governor to address the grievances of the nursing workforce in the State.
"At the end of the two hours meeting, both the Government and the union agreed on a number of issues that had been causing disaffection between the two parties. Governor Sanwo-Olu pledged Government's sincerity in the implementation of all that was agreed on, to the delight of the representatives of the nurses.
"On his part, chairman, Lagos State Council of the association, Comrade Olurotimi Awojide, thanked the governor for acceding to most of their requests, describing the Governor as a true leader and father who cares about his children. Awojide promised to call an emergency congress of the association on Monday, where the union will announce her decision to call off the planned industrial action."