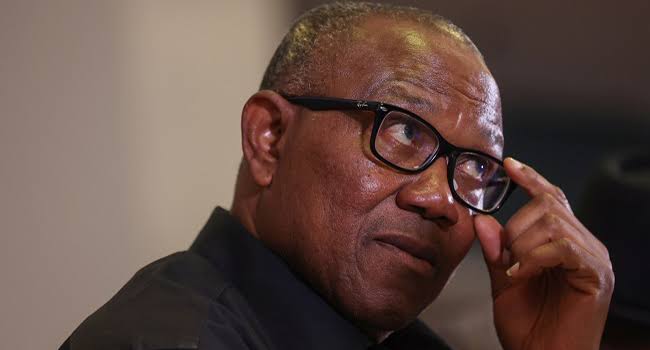 The Labour Party's former presidential candidate in the recent general elections, Peter Obi, has expressed his disagreement with the verdict of the Presidential Election Petition Court delivered on Wednesday.
During a press briefing in Onitsha, Anambra State, on Thursday, Obi commended the court for its timely delivery of the judgment but firmly stated his intention to pursue all available legal avenues.
Obi emphasized that he, in his capacity as a presidential candidate and on behalf of the Labour Party, would promptly challenge the judgment through the appellate process, as permitted by the Constitution of Nigeria.
He clarified that the Presidential Election Petition Court was not the ultimate authority in this matter, as the Supreme Court holds that responsibility, expressing his confidence in the Supreme Court's impartiality.
He urged Nigerians to remain focused, steadfast, and committed to peaceful processes, noting that the case had not reached its logical conclusion.
Obi disclosed that his legal team had received instructions to file an appeal against the PEPC's decision and voiced his determination to seek justice not only for himself but also for his numerous supporters nationwide, whom he believed had been unfairly deprived of their electoral mandate by the Independent National Electoral Commission (INEC).
He highlighted the importance of robust national institutions and the public's trust in them for a flourishing democracy. Obi pointed out that electoral disputes could be significantly reduced if INEC carried out its statutory functions transparently and fairly.
However, when such institutions falter, as he believed INEC did in this case, the judiciary becomes a necessary avenue for recourse.
Obi concluded by stating his commitment to exhaust the legal process before considering alternative actions, emphasizing his respect for due process and the belief that the ongoing challenges would ultimately bring the nation together on a solid foundation based on justice and fairness.