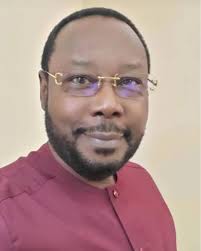 The turmoil within the Kogi State chapter of the Peoples Democratic Party (PDP) escalated on Thursday when Abayomi Awoniyi, a former deputy governor of the state, officially resigned from the party.
This decision came after 25 years of unwavering loyalty and service to the PDP. Awoniyi, who previously served as deputy to former Governor Idris Wada, conveyed his resignation via a letter addressed to the PDP chairman in Mopamuro Local Government Area of Kogi State, dated August 31, 2023.
Although he did not specify his next political move or the exact reasons for leaving the party, it is widely speculated that his dissatisfaction with the recent governorship primaries of the PDP, which he labeled a "farce," played a significant role in his decision. There are strong indications that he will soon join the All Progressives Congress (APC).
In the letter titled "Letter of Resignation from the Peoples Democratic Party," released to the media, Awoniyi stated, "I hereby write to tender my letter of resignation from the Peoples Democratic Party after 25 unbroken years of loyal and dedicated membership and service. With this resignation, I cease to be a member of the PDP.
Kindly convey my sincere gratitude to the party faithful in Mopamuro LGA, Kogi West Senatorial District, and indeed the entire state, through your fellow LGA Party chairmen, for their support and camaraderie over the years. I look forward to our continued friendship despite no longer being members of the same political party."
It's worth noting that Yomi Awoniyi was among the aspirants who expressed displeasure with the conduct of the PDP governorship primary election, which was marred by allegations of manipulation.