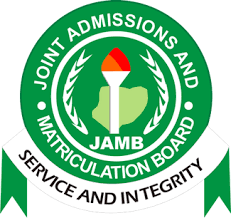 The Unified Tertiary Matriculation Examination (UTME) result of Ejikeme Mmesoma has brought the Joint Admissions and Matriculation Board (JAMB) under scrutiny.
The board has been embroiled in controversies, including the infamous incident of N36 million being swallowed by a snake at its office in Makurdi, Benue State, and the alleged N8.7 billion fraud within JAMB between 2010 and 2016.
JAMB has also faced challenges related to result forgery and extortion, with two JAMB staffers apprehended in 2021 for extorting money from candidates in exchange for securing university admissions. In 2023, JAMB accused Ejikeme Joy Mmesoma of inflating her UTME score to falsely claim the top scorer position. The incident has raised concerns about the integrity of the examination process.
A lawyer, Abbas Abbas, emphasized the need for JAMB to undertake thorough investigations, impose disciplinary actions, and establish stringent systems to safeguard funds and preserve the integrity of the admission process.
IT expert Ola Ayodeji emphasized the urgent need for JAMB to conduct a comprehensive investigation into the incidents, identifying any potential weaknesses or loopholes in their systems.
JAMB's spokesperson, Fabian Benjamin, said the matter has been handed over to security agencies for investigation, insisting that Mmesoma was not the first person to have manipulated the result of an examination conducted by the board. He claimed that the JAMB system was neither tampered with nor compromised as being speculated on social media. Some Nigerians on social media have called for the scrapping of JAMB due to its alleged ineptitude, urging for a more efficient and corruption-free system that prioritizes merit-based admissions.