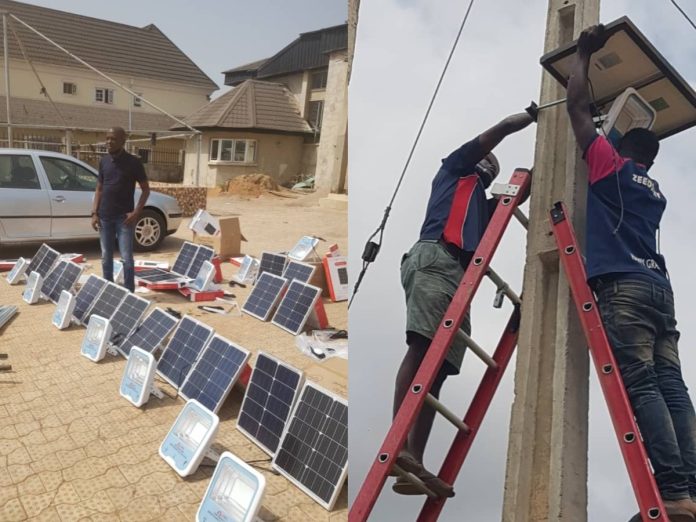 Nigerians have been spending billions of naira on solar-powered energy installation, despite massive budgetary allocations from various administrations. The main issue is the perennial epileptic power supply by distribution companies, leading many citizens to turn to solar energy.
The Nigerian government has spent billions of naira revamping the power sector to ensure stable electricity, with the Socio-Economic Rights and Accountability Project (SERAP) revealing that over N11 trillion meant for electricity supply was allegedly squandered by the Obasanjo, Yar'Adua, and Jonathan administrations.
Several policies and reforms have been introduced to tackle the problem in the power sector, including the privatisation of the power sector in 2013.
Regional electricity distribution companies were sold to private individuals as part of these reforms. However, despite these efforts, Nigerians continue to grapple with erratic power supply, largely blamed on inefficiency on the part of the Discos.
In Oyo State, residents have staged protests against poor power supply, forcing some communities to stage protests. Some residents have started using the solar power system as an alternative, but there are no regrets.
Solar energy is increasingly adopted in Nigeria due to several compelling reasons, including Nigeria's high level of solar radiation, abundant sunlight availability throughout the year, and the national grid being unreliable.
Experts and stakeholders express divergent views on the adoption of solar energy in Nigeria. Some argue that the usage of solar energy is due to epileptic and interrupted power supply, while others believe it has created more jobs for many youths.
However, the current means of generating electricity can still guarantee the country adequate supply of electricity if the power sector is well funded.