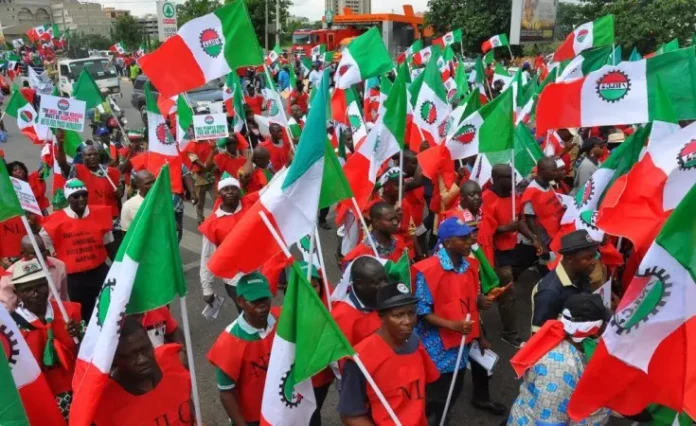 Organised Labour made up of the Nigeria Labour Congress, NLC, and the Trade Union Congress of Nigeria, TUC, yesterday agreed to suspend its planned strike scheduled to begin tomorrow to enable further negotiations with the Federal Government.
This was part of the resolutions reached at the end of the meeting late yesterday evening.
Monday's meeting and resolution were attended and signed by Mr Femi Gbajabiamila, Chief of Staff to the President; Festus Osifo, President, TUC; Nuhu Torò, Secretary General, TUC; Joseph Ajaero, President, NLC; Emmanuel Ugboaja mni, General Secretary, NLC and Ms Kachollom S. Daju, Permanent Secretary, Federal Ministry of Labour and Employment.
Other resolutions arrived at the meeting include: "Continued engagements by the TUC and the NLC with the Federal Government and secure closure on the resolutions above.
"The Labour Centres and the Federal Government are to meet on June 19, 2023, to agree on an implementation framework.
According to the Negotiating Committee, the Federal Government, the TUC and the NLC are to establish a joint committee to review the proposal for any wage increase or award and establish a framework and timeline for implementation.
'Further disruption of the ongoing recovery trajectory will not likely hurt the government but do more colossal damage to businesses, workers and Nigerians in general.
''The imperative for social dialogue cannot be over-emphasized as a veritable and potent means of resolving the knotty issue of fuel subsidy removal."