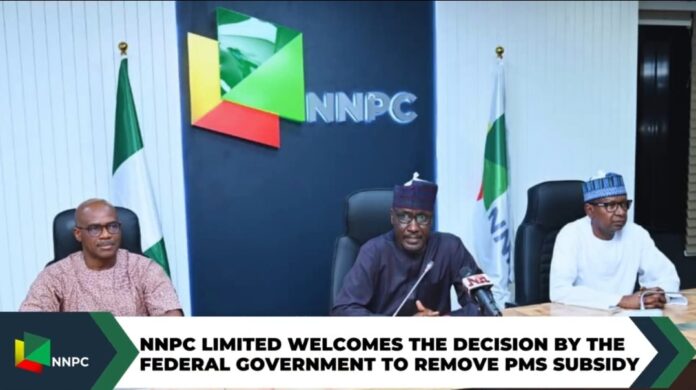 NNPC Limited welcomes the decision by the Federal Government to remove subsidies on PMS.
Addressing the press, the GCEO of NNPC Limited, @MKKyari noted that the removal of the subsidy, which has been a burden on NNPC Limited's cash flow, will free up funds to enable optimal operations within the company.
Reacting to the scarcity already being experienced, he assured Nigerians of a sufficient supply of the product. NNPC Limited is also monitoring all its distribution networks to ensure compliance.