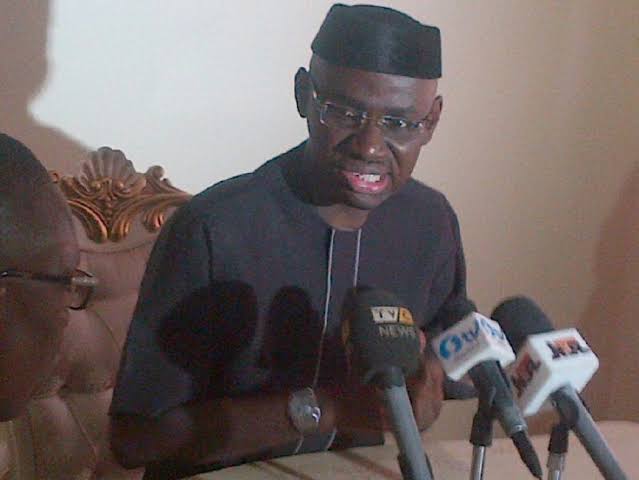 A former Deputy National Publicity Secretary of the All Progressives Congress (APC), Timi Frank, has alleged a move by some desperate politicians to overturn Governor Ademola Adeleke's victory at the Appeal Court at all costs.
Frank, in a statement issued Thursday, called on the Supreme Court judges to maintain their integrity and resist any attempt of subversion through inducement as regards the Osun governorship matter.
 
He said available intelligence suggested that the enemies of democracy and fascist elements operating in the ruling All Progressives Congress are bent on truncating democracy.
Frank revealed that the fascist elements were ready to use every state apparatus available in perpetuating mischief and subversion of legitimacy, as evident in the just concluded Adamawa governorship rerun election.
 
He stressed that the Supreme Court must be put on notice that Nigerians are interested in the outcome of the judgement by the Supreme Court and would continue to beam its searchlights on the discreet activities of the Judges, especially after the ridiculous decisions as regards Sen. Ahmed Lawan and Sen. Godswill Akpabio.
Frank added that with an overwhelming Court of Appeal judgment affirming the victory of Senator Ademola Adeleke as the Osun State Governor and a previous Supreme Court judgment clearing all issues as regards his eligibility and certificates, it was clear that any further judicial exercise was akin to a witch hunt.
Frank said, "Howbeit, these same elements, who've been operating without fear for consequences, have once again arisen to compromise the integrity of the judiciary by vowing to upturn the decision of the Court of Appeal, by any means necessary, in relation to the Osun State Supreme Court decision."
 
"We are constrained to believe that indeed, recent decisions from the Supreme Court suggest that certain compromises may have been plausible based on the outcomes of judicial matters."
Frank noted that the hopes of many Nigerians were fast fading as they doubted the independence of the judiciary in the dispensing of justice.