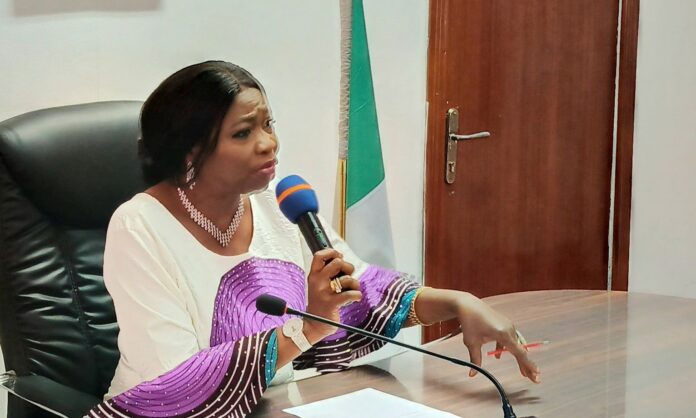 The Nigerians in Diaspora Commission (NiDCOM) said the federal government may commence evacuation of citizens in Sudan Tuesday morning.
The Chairman, Abike Dabiri-Erewa gave the hint in an interview with BBC Africa on Monday, amid fears for nationals trapped by the war.
The official said it is dangerous to try to move thousands of people out of a war zone without clearance from the factions at loggerheads.
"We are hoping that by tomorrow, the first set buses will be leaving Khartoum (the capital), heading towards some borders in Cairo (Egypt capital), where we can airlift them back home.
"I know the National Association of Nigerian Students actually sent a message and told all of them to come somewhere, pay some fees, but that was a dangerous move.
"They've all returned back to base…there is a contact from the Nigerian Mission in Sudan. As soon as the buses are ready, most likely tomorrow morning, they will convey them safely and that is the keyword.
"Why are we waiting? Because we must ensure we get the permission of the military on both sides. We have a large number of Nigerian students, nothing less than 3,500 that are stranded.
"We are conveying them in a whole lot of buses. Imagine seeing 10 buses without any security, you're putting them in a harm's way. We want to ensure safety and security.
"By tomorrow, they will go to the borders in Cairo. Some have found their way to Ethiopia, we have seven documented. There were issues of not being able to get in but the Mission contacted the authorities," Dabiri-Erewa added.
The Sudanese military headed by Abdelfattah al-Burhan, and the Rapid Support Forces (RSF), led by Mohamed "Hemedti" Hamdan Dagalo, are locked in a power tussle.
Latest figures show over 420 people, mostly civilians, have been killed, 3,700 wounded and millions displaced since the battle started on April 15.
The Crisis Group said what sparked triggered the renewed fighting was a dispute over how to integrate the RSF into regular army ranks.
Burhan and Hemedti reportedly have the backing of foreign ties, with neither of them ready to shift ground. Khartoum, the Darfur region, and others now face shortage of basic amenities.