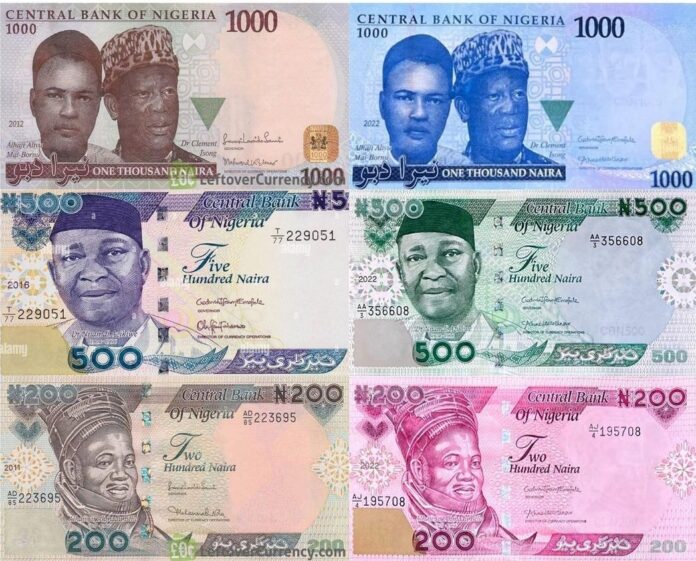 The Lagos State Governor Babajide Sanwo-Olu said he has confirmed that CBN said commercial banks are to accept the old Naira note.
The open letter reads:
I have noted the difficulties that you have been having over the naira redesign crisis. I feel your pains.
I discussed with top officials in CBN who assured me that commercial banks were directed to accept the old N500 and
N1,000 notes as deposits and pay them out for withdrawals. They informed me that commercial banks got the directive at a Bankers Committee meeting on Sunday, March 12, 2023.
I therefore, urge you to go ahead and have transactions with the old notes. Lagosians should feel free to use the old notes for commercial purposes. Retailers, transporters, traders and all businesses must not reject them, as they remain legal tender, following the Supreme Court verdict, which extends the validity of the notes to December 31, 2023.
Any business that fails to collect the notes will be heavily sanctioned .
I therefore advise Lagos residents to freely accept and transact their businesses with the old currency notes (N200; N500; and N1,000) as well as the new notes.
If any bank refuses to accept deposits of old notes, please lodge a complaint with the Lagos State Consumer Protection Agency (LASCOPA) via these numbers; 08124993895, 09064323154, 08092509777.
The Lagos State Government will report the bank to the CBN, and immediately shut down the offending branch.
I thank you so much and assure you that all this too shall pass as the authorities are working to ensure that the teething problems of the redesigning of our currency are resolved.