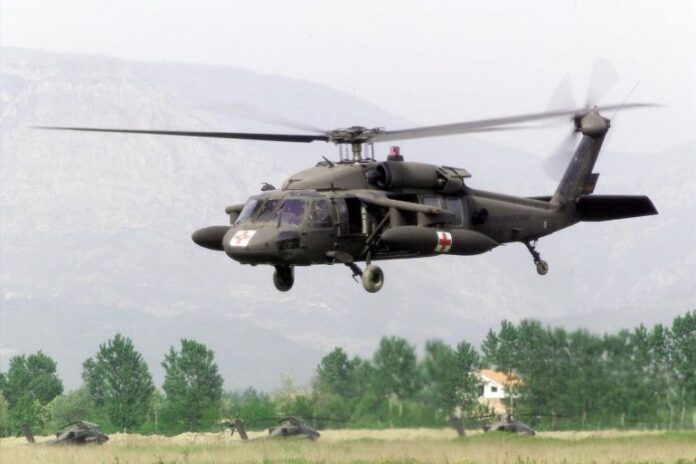 Two US Army Black Hawk helicopters crashed during a training mission over the US state of Kentucky and casualties are feared.
The status of the crew members was not immediately known, army spokeswoman Nondice Thurman said in a statement on Thursday. It was unclear how many people were aboard the aircraft.
Kentucky Governor Andy Beshear said deaths were expected and Kentucky police and the state's emergency management service were responding.
"We've got some tough news out of Fort Campbell with early reports of a helicopter crash and fatalities are expected," he said on Twitter.
The two HH-60 Black Hawk helicopters were part of the 101st Airborne Division.
Crew members were flying two Black Hawk helicopters that crashed at about 10pm (02:00 GMT Thursday) in Kentucky's Trigg County, Thurman said.
The cause of the crash is under investigation. "The command is currently focused on caring for the service members and their families," she said.
The HH-60 is a variant of the Black Hawk helicopter designed to provide support for various military operations, including air assaults and medical evacuations, according to the army.