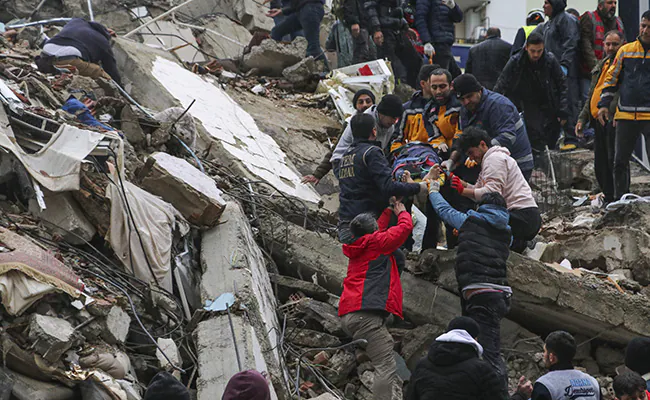 Snow, rain and freezing conditions impede search and rescue operations as the quake death toll surpasses 3,000.
Bad weather is hampering rescue efforts after a magnitude 7.8 earthquake and its powerful aftershocks struck southern Turkey and northwest Syria, killing thousands of people and injuring many more.
According to the US Geological Survey, the earthquake struck at 4:17am (01:17 GMT) on Monday at a depth of about 17.9km (11 miles), leading to the collapse and destruction of buildings across the region. It was also felt in Cyprus and Lebanon.
In addition to the devastation from the earthquake, Turkey's Vice President Fuat Oktay said authorities were also struggling with "extremely severe weather conditions".
"We are trying to reach the region as quickly as possible," Oktay told the media.