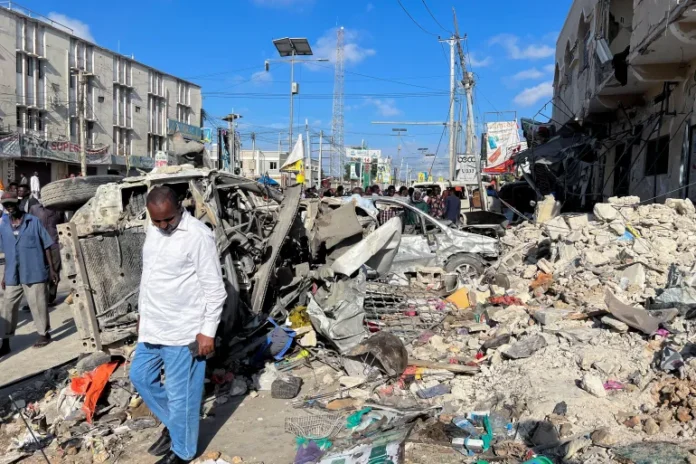 The United States has extended temporary deportation relief to Somali citizens in the US, with President Joe Biden's administration saying the humanitarian crisis and armed conflict in the African nation have created a situation too dangerous for them to return home.
In a statement on Thursday, the US Department of Homeland Security said Temporary Protected Status (TPS) for Somalia would be extended for 18 months.
The move means approximately 430 Somali nationals who already have TPS will keep that status through September 17, 2024, the department said. About 2,200 others who have continually resided in the US since January 11 of this year would also be eligible to apply for the protection.
"Through the extension and redesignation of Somalia for Temporary Protected Status, the United States will be able to offer safety and protection to Somalis who may not be able to return to their country, due to ongoing conflict and the continuing humanitarian crisis," Secretary of Homeland Security Alejandro Mayorkas said in the statement.
Washington grants TPS to nationals of countries where conditions temporarily make it too dangerous for them to return – such as in cases of armed conflict or environmental disasters, including earthquakes and hurricanes.
The US has extended TPS to people from Afghanistan, Yemen, Haiti, Cameroon and Ukraine, among other nations.