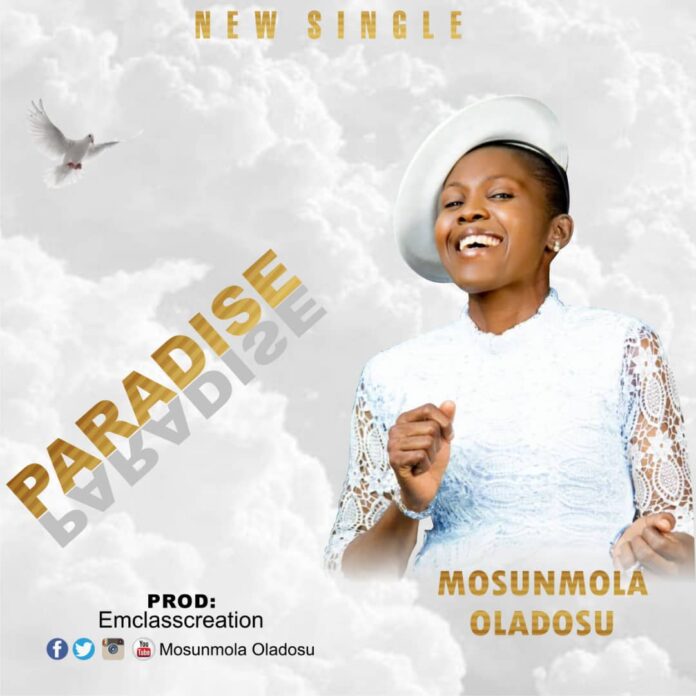 PARADISE is a divine message from above which was divinely inspired by the Holy Spirit through a song and Biblical story of the encounter of thief at the right hand with Jesus.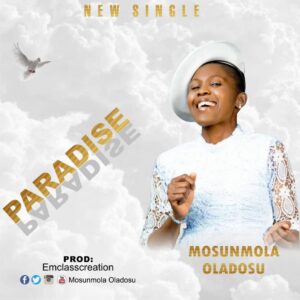 Paradise is absolutely an unending yearn for for God's Kingdom and the ultimate thirst for glorious ending in Paradise.
Of a truth , Paradise is an eternal unending song of all ages that you cannot stop listening to.
PRODUCED, MIXED AND MASTERED BY EMCLASSCREATION.
Follow Mosunmola Oladosu on all social media platforms including
Facebook, Instagram, YouTube and AudioMack @MosunmolaOladosu
???️
#MosunmolaOladosu #Gospel #Music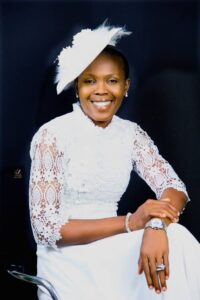 About Mosunmola Oladosu 
Mosunmola Abigael Oladosu was born into the family of His Royal Highness Oba Olorunfemi E. J. Akutupa-Kiri, Kogi State.
She attended  Saint Monica's College Kabba and later Kogi Polytechnic (Osara)  before proceeding to A. B.U Zaria, Kaduna State where she obtained a Bachelor's Degree in History.
By God's grace, she is an exceptional anointed gospel song minister, songwriter and  composer with a mandate for soul winning for God's kingdom.
However, she started singing at a very tender age and her music career began when  she joined  RCF Campus Choir at Kogi Poly( Osara) and Haven Campus Choir in A. B.U Zaria.
She is one of RCCG LP 80 Praise Team. And she is happily married to Olasoji Oladosu and their union is bless with wonderful God's Heritages.