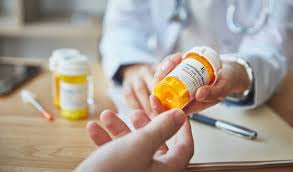 The recent departure of GlaxoSmithKline (GSK) from Nigeria has caused a stir in the country, as the pharmaceutical giant's absence threatens supply of essential medications.
GSK, a prominent local pharmaceutical company responsible for well-known prescription drugs, vaccines, and consumer healthcare products, such as Panadol, Macleans, Andrew Liver Salt, and Amoxil, has triggered concerns about scarcity and skyrocketing drug prices.
Nigeria's pharmaceutical landscape faces the challenge of increasing drug prices, partly influenced by the weakening naira exchange rate. The affordability of vital drugs is diminishing,with survey revealing a sharp rise in pharmaceutical prices by 80 to 150 percent within the past two months.
For example, the price of the antibiotic tablet Ciprotab (Fidson) has surged from an average of N2,300 to between N3,000 and N3,500. Similarly, the Ventolin inhaler, produced by GSK Pharmaceuticals, has seen its price escalate from N4,500 to a range of N6,500 to N12,000. Augmentin, which used to cost N5,000, now demands N17,000.
Amid these escalating prices, some Nigerians are compelled to turn to traditional medicine due to the unaffordability of conventional treatments. The National Agency for Food, Drugs Administration and Control (NAFDAC) states that drug pricing is beyond their control and remains the responsibility of manufacturers, often influenced by economic variables.
The healthcare sector has felt the brunt of economic policies, such as fuel subsidy removal and currency fluctuations, resulting in high inflation rates. Dr. Emeka Orji, National President of the National Association of Resident Doctors (NARD), attributes the worsening situation to the government's economic decisions. Chronic conditions like cancer are disproportionately affected by these rising costs.
Nigerians' access to healthcare is further hampered by limited healthcare insurance coverage. With less than 10 percent of Nigerians benefiting from the healthcare insurance scheme, out-of-pocket spending remains the primary avenue for healthcare expenses. As a result, many individuals forego treatment due to financial constraints, leading to increased health risks.
Stakeholders express concerns about the potential collapse of pharmaceutical companies due to difficulties in accessing foreign exchange and rising diesel costs. Pharmacies face dwindling patronage, and certain medications are no longer available due to poor sales. The unfavorable exchange rate also impacts products manufactured abroad or with foreign components.
Ultimately, the economic downturn affects both patients and healthcare providers, reducing access to care and placing strains on medical personnel. The situation underscores the need for comprehensive healthcare insurance and increased government funding to enhance healthcare delivery and access for all Nigerians.