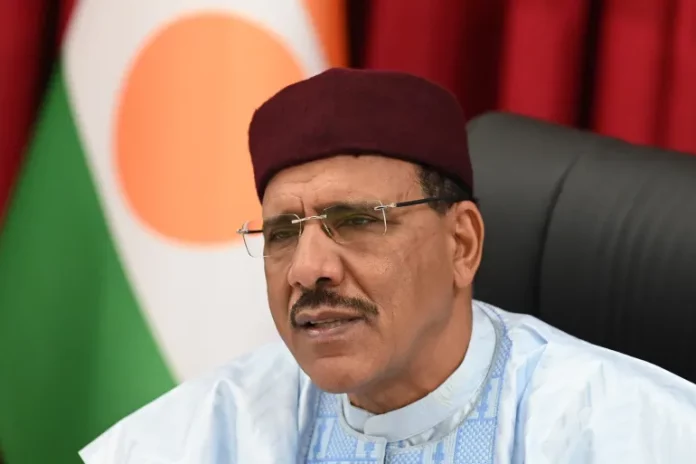 Niger's military has announced it will prosecute deposed President Mohamed Bazoum for treason, following a statement from senior Islamic scholars that the country's coup leaders are open to diplomacy to resolve their standoff with West Africa's regional bloc.
The charges against Bazoum are deemed "high treason and undermining the internal and external security" of the country. The Economic Community of West African States (ECOWAS) has called for Bazoum's reinstatement, imposing severe economic sanctions on Niger and threatening military intervention if civilian rule is not restored.
Niger's military spokesman, Colonel Major Amadou Abdramane, dismissed concerns over Bazoum's health and dismissed ECOWAS sanctions on Niger, which are making it difficult for people to access medicines, food, and electricity.
The military has agreed to hold "direct talks" with ECOWAS leaders, with the blessing of Nigerian President Bola Tinubu, who also heads ECOWAS.
The charges against Bazoum are likely to increase tensions between the military in Niger and the international community, with warnings from foreign powers including Russia and Algeria. Niger's neighbors Mali and Burkina Faso, also ruled by military governments that seized power in coups, have said intervention would be tantamount to a declaration of war on them.
The coup in Niger is seen as a major blow to many Western nations, who viewed Niger as a partner in the Sahel region that they could work with to beat back a growing uprising by groups linked to al-Qaeda and ISIL (ISIS).