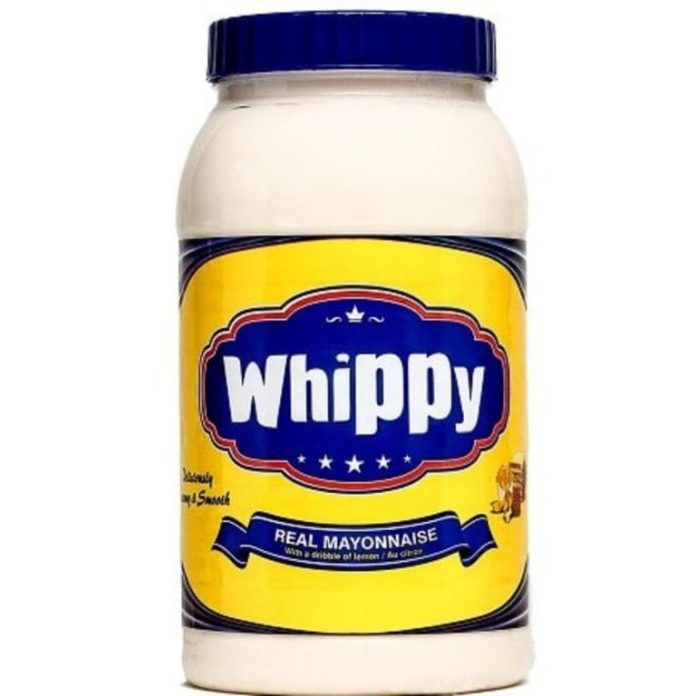 Public Alert No. 024/2023 – Caution Regarding Unfit Whippy Real Mayonnaise
The National Agency for Food and Drug Administration and Control (NAFDAC) wishes to inform the public about the presence of unwholesome Mayonnaise brand (Whippy Mayonnaise) being sold in Nigeria.
The discovery of this product came to light after NAFDAC's post marketing surveillance unit in Ilorin, Kwara State, received and investigated a consumer complaint.
Upon thorough investigation, it was revealed that the products in question were locally sourced from the manufacturer SNF FOODS Limited, based in Onitsha, Anambra State. Random samples were collected from various batches of the product for laboratory analysis at NAFDAC's Laboratory.
The results of the laboratory analysis conducted by the Agency showed unsatisfactory outcomes. The affected products, though still within their shelf life, had become rancid and displayed a color different from the original color of mayonnaise.
In response to this, all zonal directors and state coordinators have been directed to conduct surveillance and recall the implicated batches of the unwholesome product.
Product Details:
Product Name: Whippy Real Mayonnaise with a dribble of lemon/Au citron
Product Manufacturer: SNF FOODS Limited
Manufacturer Address: Plot 52, Harbour Industrial Estate, Pokobros Avenue, Off Atani Road, Onitsha, Ogbaru LGA, Anambra State.
Pack Sizes: 245g and 460g in plastic bottles
Manufacture Date: June 2022
Best Before: December 2023
Batch Numbers: OA2GP220614A (Pack size 245g), OA2GP220611A and OA2GP220617A (Pack size 460g)
NAFDAC Reg. No.: A8-0700
NAFDAC urges distributors, retailers, and consumers to exercise caution and vigilance to avoid purchasing, selling, or distributing the implicated batches of the unwholesome Whippy Real Mayonnaise. It is essential to carefully inspect the authenticity and physical condition of the products.
If anyone possesses any of the mentioned batches of Whippy Real Mayonnaise, they are advised to submit the stock to the nearest NAFDAC office. In case of consumption of this product or experiencing any adverse reaction/event after consumption, it is highly recommended to seek immediate medical advice from a qualified healthcare professional.
The public is encouraged to report any suspicions of the distribution and sale of unwholesome packaged food products to the nearest NAFDAC office or contact NAFDAC through the provided phone number 0800-162-3322 or email sf.alert@nafdac.gov.ng.
Reports can also be sent via email on pharmacovigilance@nafdac.gov.ng.
NAFDAC remains committed to its customer-focused approach and its mission to ensure the safety of all products falling under its purview.
Signed Management