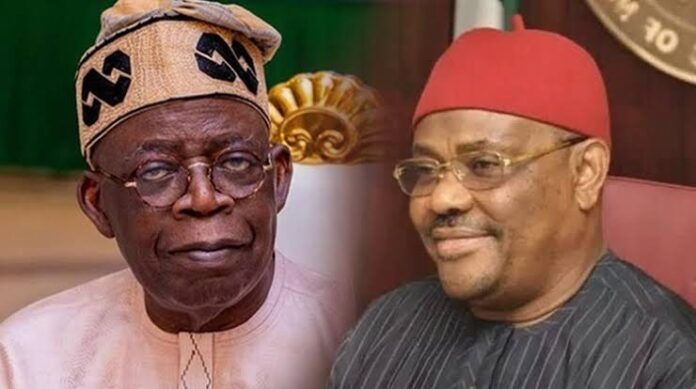 The Rivers State chapter of the All Progressives Congress (APC) is reportedly concerned about the relationship between the party's hierarchy and the governor of Rivers State, Nyesom Wike, particularly the President-elect, Bola Tinubu.
This relationship is causing unease among APC members ahead of Tinubu's inauguration as president and the formation of his cabinet in six months.
It is rumored that Wike may join the ruling party after supporting the APC in the 2023 presidential election, despite being a member of the Peoples Democratic Party.
Wike's actions, including inviting Tinubu to commission projects in Rivers State, have been interpreted by members of the APC in the state as a ploy for Wike to be appointed as a minister after the end of his tenure.
The future will determine Wike's political fate, according to Chief Eze Chukwuemeka Eze, a chieftain of the APC in the South South, who said that Amaechi's political fate would not be attached to that of Wike.