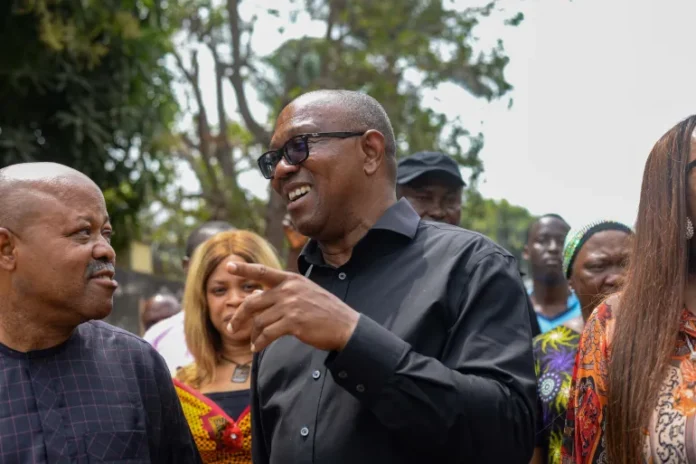 Abuja, Nigeria – Labour Party leader Peter Obi, the third-placed candidate in the Nigerian presidential election, has promised to challenge the result in court.
Bola Ahmed Tinubu of the governing All Progressives Congress (APC) was declared winner and president-elect on Wednesday, securing 37 percent of the vote. The main opposition People's Democratic Party candidate Atiku Abubakar received 29 percent of the vote, while Obi garnered 25 percent of the vote, according to the Independent National Electoral Commission (INEC).
In his first public speech since the official results were announced, Obi said he would prove he had been robbed of victory and urged his supporters not to lose hope.
"The people of Nigeria have again been robbed by their supposed leaders whom they trusted … we will explore all legal and peaceful options to reclaim our mandate," Obi said on Thursday afternoon in a news conference in the capital, Abuja.
"We won the election and we will prove it to Nigerians. Please do not despair."
He did not provide any evidence to support his claims.
"We were asked to go to the court," he continued while appealing for people to be peaceful and law-abiding. "Let's go there … I will challenge this rascality for the future of the country. This is not the end but the beginning of the journey for the birth of a new Nigeria."
In advance of Saturday's vote, several polls had projected Obi, who is popular among young voters, as the winner of the election. Many pundits warned that the election would be so closely contested that a possible run-off seemed likely for the first time in Nigerian political history.
To be declared winner, a candidate must have a plurality of the popular vote and at least 25 percent of the vote in 24 of Nigeria's 36 states and Abuja. Tinubu passed both criteria, eliminating the need for a second round.
Barring any decision to the contrary from the courts, Tinubu will be sworn in on May 29 as successor to outgoing President Muhammadu Buhari who has been in power since 2015.