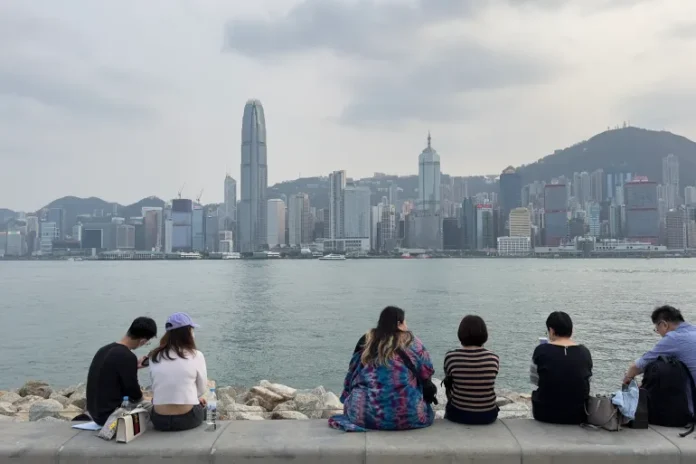 Hong Kong, China – Early last year, when COVID cases in Hong Kong surged and the government closed schools and speculated about mass testing its residents, David Bruce had seen enough. It was time to leave town.
Hong Kong was in the throes of the pandemic's "fifth wave" and sending patients who tested positive to a quarantine centre for up to 21 days.
"That was the tipping point," Bruce, 65, a businessman and native of Scotland who has lived in Hong Kong for 35 years, told Al Jazeera.
He was concerned that the city's strict measures could prevent his 18-year-old son from departing to begin a summer student program in the United States.
"We had to fly him out of Hong Kong as soon as possible," he said.
Bruce joined his son several weeks later and ultimately stayed away from Hong Kong for nearly three months.
Like Bruce, thousands of other Hong Kong residents left the semi-autonomous Chinese territory during the peak of the pandemic – some temporarily, others permanently – as the government's tough restrictions took their toll on both expats and locals who were able to relocate overseas.
Last year, the city's population declined for the third consecutive year – down 0.9 percent to 7.3 million – as tens of thousands of residents moved away permanently. As well as frustration over pandemic measures, many residents were driven to leave by a sweeping national security law that was implemented after pro-democracy protests in 2019 that often turned violent.
Hong Kong officials have openly expressed concern about the brain drain from the city, which for decades has had a reputation as one of Asia's most cosmopolitan urban centres. Foreign visitors, meanwhile, were mostly barred from entering Hong Kong during the pandemic.
Now, the city long marketed as "Asia's World City" is making an all-out effort to lure business people and tourists back, after being largely closed off to the world for nearly three years.