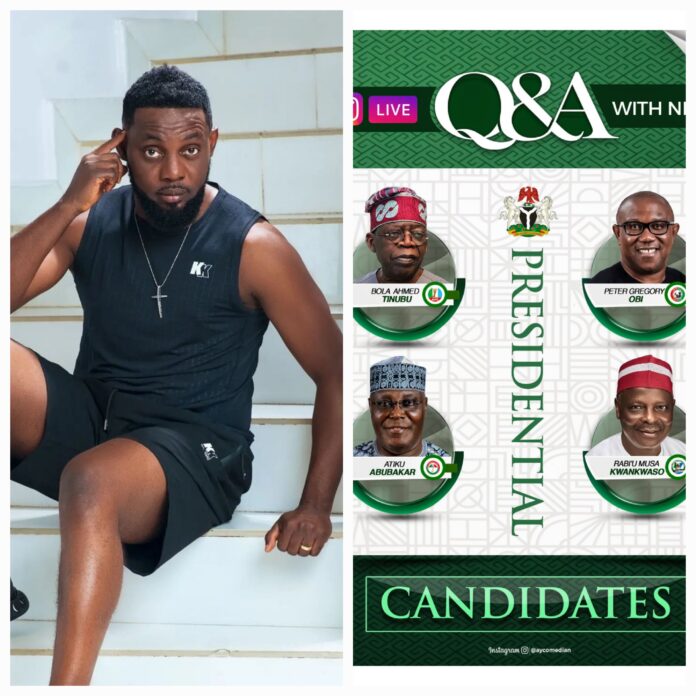 The comedian Richard Ayodeji Makun popularly known as AY Comedian has invited four presidential candidates from four different political parties to attend an online conference or debates he called 'Open Invitation to the 2023 presidential candidates'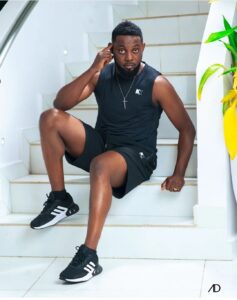 Below was what he wrote on it social media platforms
"OPEN INVITATION TO THE 2023 PRESIDENTIAL CANDIDATES
In furtherance of a transparent democracy to ensure that the Nigerian citizens are well informed and actively involved in leadership choices and decision-making, I am openly proposing a non-partisan Instagram live Q & A to the above four presidential candidates selected through a well researched poll.
This idea is designed for me to officially take a stand and nudge other Nigerians towards informed voting choices that will result in transformational leaders with the knowledge and understanding of moving Nigeria forward as a nation. All questions directed at any of the candidates will be coming from notable celebrities and anyone joining us live on Instagram.
KINDLY TAG ANY OF THE PRESIDENTIAL CANDIDATES, and let's see if any of them would honour this open invitation that will avail us the opportunity of understanding their mandates, experience, ability, capacity, knowledge, and overall competence for the positions they seek.
My platform with over 23 million followers across the social media space will be fully committed to such engagement of national interest
MORE IMPORTANTLY, GO GET YOUR PVC"