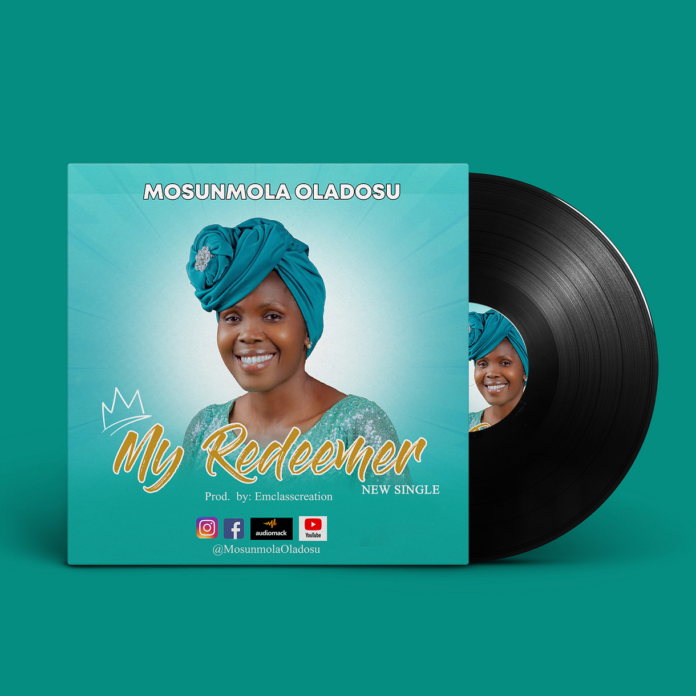 Following the New Release of My Redeemer by Mosunmola Oladosu
The song Lyrics is bellow
My Redeemer by Mosunmola Oladosu
Jesus 3x
Wonderful strong Redeemer
Wonder working Father
Of all ages
Make my life great miracle
Glorious wonder
That the whole world may know my Redeemer you are strong 2x
Jesus 3x
Wonderful strong Redeemer
Wonder working Father
Of all ages
Make my life great miracle
Glorious wonder
That the whole world may know my Redeemer you are strong 2x
Call: Who turn water to wine
Resp: Jesus
Call: Walked upon the sea
Resp: Jesus
Call: Who still the storm
Resp: Jesus
Call: Brought money from the mouth of the fish
Resp: Jesus
Call: Fed the crowd with loaves of bread
Resp: Jesus
Call: More than what you have done before
Resp: Jesus
Call: I know you can do it again
Resp: Jesus
Call: Glorify yourself in my life
Resp: Jesus
That the whole world may know my Redeemer you are strong 2x
Jesus 3x
Wonderful strong Redeemer
Wonder working Father
Of all ages
Make my life great miracle
Glorious wonder
That the whole world may know my Redeemer you are strong 2x
Jesus 3x
Wonderful strong Redeemer
Wonder working Father
Of all ages
Make my life great miracle
Glorious wonder
That the whole world may know my Redeemer you are strong 2x
Call: Who can give you victory
Resp: Jesus
Call: Who can make a way for you
Resp: Jesus
Call : Who can wipe away your tears
Resp: Jesus
Call: And help you to the top
Resp: Jesus
Call: Who can make you whole again
Resp: Jesus
Call: Jesus can do it again
Resp: Jesus
Call: More than what He has done before
Resp: Jesus
Call: I know He can do it again
Resp: Jesus
That the whole world may know my Redeemer you are strong 2x
Bridge
You are strong
Wonderful, strong Redeemer
You are strong
My Great Redeemer
Make my life great miracle, glorious wonder 2x
Glorify your name
Magnify your name
That the whole world may know my Redeemer you are strong
Jesus 3x
Wonderful Strong Redeemer
Wonder working Father
Of all ages
Make my life great miracle
Glorious wonder
That whole world may know my Redeemer you are strong 2x
Jesus 3x
Wonderful Strong Redeemer
Wonder working Father
Of all ages
Make my life great miracle
Glorious Wonder
That the whole world may know my Redeemer you are strong 2x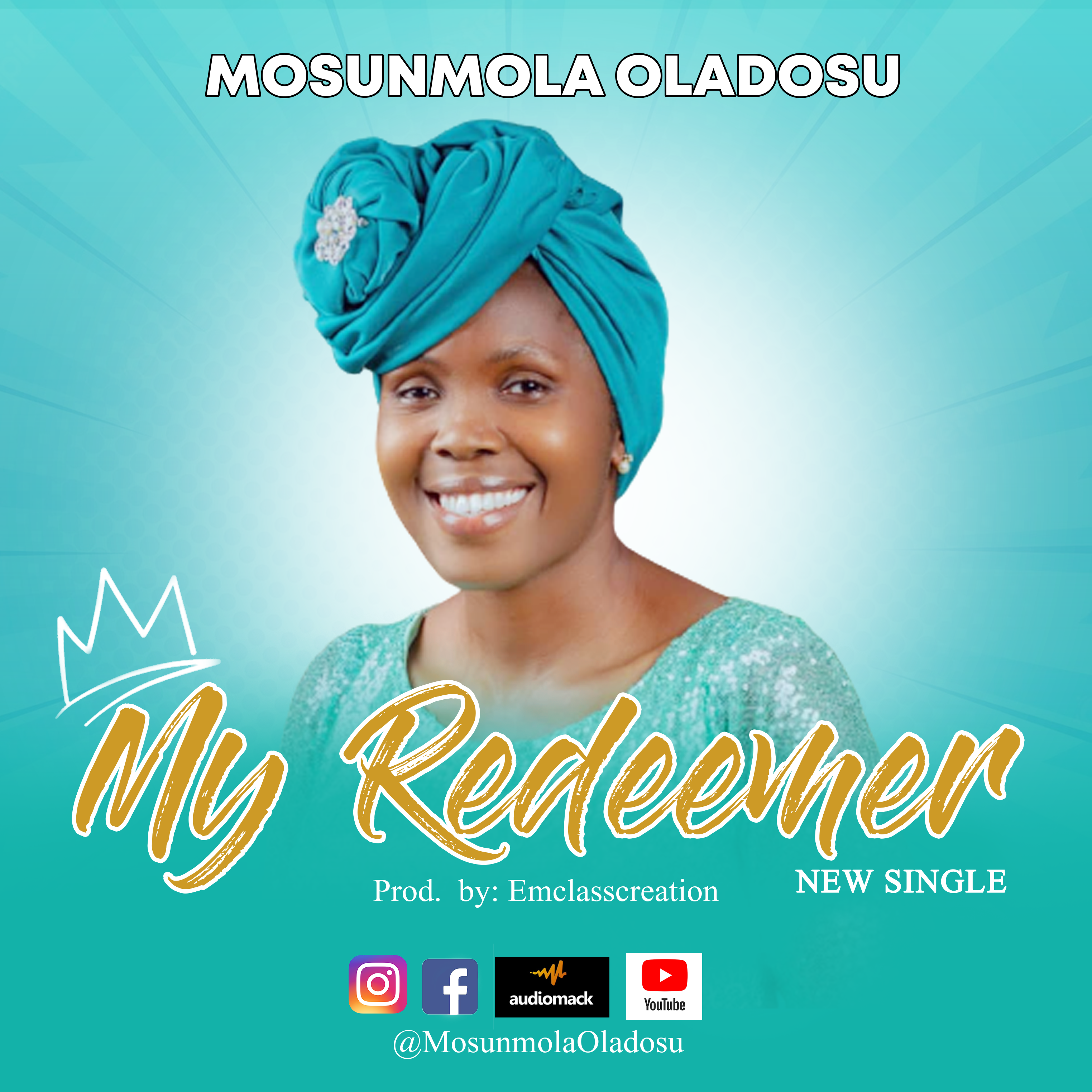 ======================================================
All glory to God alone who inspired, composed and wrote this song: "My Redeemer" through Mosunmola Oladosu.
It is indeed a powerful soul lifting song for all ages which emphasises the truth about the almightiness of the REDEEMER (JESUS) TO REVERSE IRREVERSIBLE and the cravings for HIS GLORIOUS MANIFESTATION.
God bless you!
Happy Listening, Downloading and Streaming of the song- MY REDEEMER by Mosumola Oladosun.
PRODUCED, MIXED AND MASTERED BY EMCLASSCREATION.
Follow Mosunmola Oladosu on all social media platforms including
Facebook, Instagram, YouTube and AudioMack @MosunmolaOladosu
???️
#MosunmolaOladosu #Gospel #Music #Redeemer #MyRedeemer #NewSong #NewSingle #NewGospel #Inspirational
Stay tuned and follow Mosunmola Oladosu for more of her music on YouTube and other social media platforms.
Facebook @MosunmolaOladosu
Instagram @MosunmolaOladosu
Audiomack @MosunmolaOladosu
YouTube Channel @https://www.youtube.com/channel/UCYzavAbQXIILjH8YjwVn58g  or  @Mosunmola Oladosu
Listen on AudioMack Bellow
Audiomack @MosunmolaOladosu