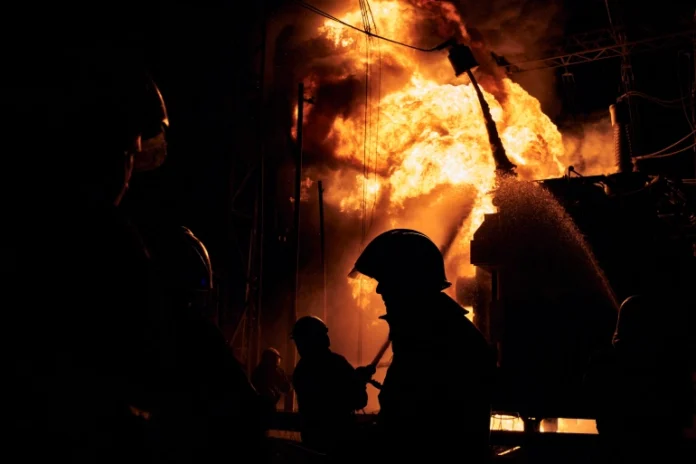 Ukraine's eastern region has suffered a "total blackout" a day after a counterattack by Kyiv's troops forced the Russian army to retreat from large tracts of the Kharkiv region, with Ukrainian President Volodymyr Zelenskyy accusing Moscow of deliberately targeting civilian infrastructure.
Ukrainian officials said water facilities and a thermal power station in Kharkiv, Ukraine's second-biggest city, were deliberately attacked, causing power outages and cuts in water supplies.
"No military facilities, the goal is to deprive people of light & heat," Zelenskyy wrote on Twitter late on Sunday, describing the Russians as "terrorists".
As many as nine million people in the region, including in territory controlled by Russia, could be affected.
"There is no electricity or water supply in several settlements. Emergency services are working to control fires at the sites that were hit," Oleg Synegubov, the governor of the Kharkiv region, said in a statement on social media.
Similar reports came in the evening from the regions of Sumy, Dnipropetrovsk, Poltava, Zaporizhzhia and Odesa.