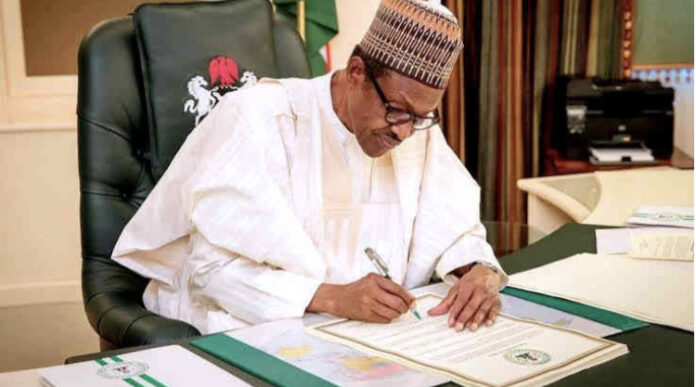 Nigeria's President Muhammadu Buhari likes to boast about the progress he claims the West African nation has made under his administration, which started in May 2015. In many speeches and interviews, he talks about his governance records and how he has performed better than his predecessors, particularly in the areas of anti-corruption, economy, and security.
In addition, the president almost always blames past administrations for current challenges, many times citing the "near destruction of the country" under the PDP which had ruled Nigeria and produced three presidents – Olusegun Obasanjo (1999-2007); late Umaru Yar'Adua (2007-2010); and Goodluck Jonathan (2010-2015) – in 16 years.
On June 20, Mr Buhari claimed his administration is leaving Nigeria in a "far better place than we found it" seven years ago. The president said this in a written response to questions from Bloomberg.
"We leave Nigeria in a far better place than we found it. Corruption is less hidden, for Nigerians feel empowered to report it without fear, while money is returned; terrorists no longer hold any territory in Nigeria, and their leaders are 2deceased, and vast infrastructure development sets the country on course for sustainable and equitable growth," Mr Buhari said regarding his performance in fulfilling his pledges to fight corruption, secure the country and fix the economy.