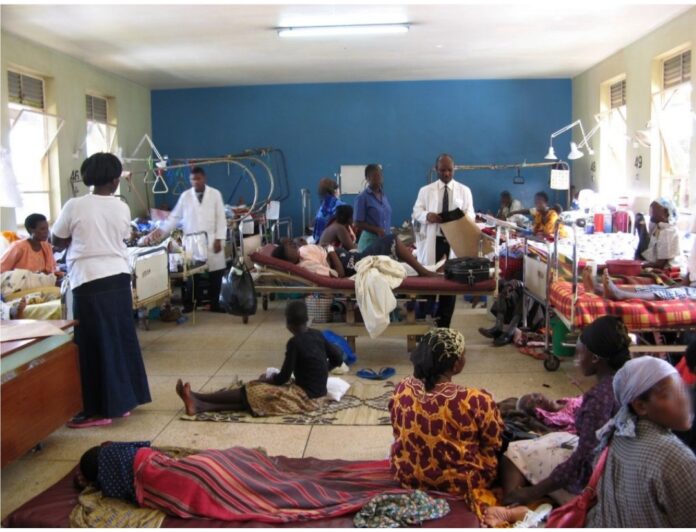 An official of a government-owned hospital has made an explosive revelation about Nigeria's health sector.
The doctor deplored the poor state of hospitals in the country, alerting that the public healthcare system is deteriorating.
The senior staff disclosed that patients now raise cash for diesel while the government draws out the funds which hospitals generate internally.
The official, who craved anonymity, reacted to the story of power outage at the University of Port Harcourt Teaching Hospital (UPTH).
There are concerns over the news that about 14 babies placed inside incubators passed away recently at the UPTH due to unstable electricity.
Surgery procedures were also affected, while patients were allegedly referred to private hospitals.
Furthermore, relatives said they used phone lights to assist doctors and nurses during the treatment of persons rushed to the Accident and Emergency Ward.
Reacting, UPTH confirmed there was a power failure triggered by a "faulty transformer" but that it did not affect operations.
The management clarified that "the standby generator serviced the hospital for the period, with all emergency areas fully powered".
Our source appealed to the authorities to urgently intervene to save lives and restore public confidence in government establishments.
Providing an insight into what's going on, the medical expert said patients have been gathering money to buy diesel.
The official warned that the situation may degenerate because the government is taking funds from its health facilities.
"This is serious, hospitals cannot buy diesel. Patients now contribute money to buy diesel in some hospitals.
"When the money goes to the center (government), it doesn't come back to the hospitals.
"It is going to be worse because the government is now mopping all funds from the hospitals.
"Remita will start collecting money in some hospitals from this week", the source divulged.
Remita is a payment solution used by companies, federal and State administrations to receive payment for bills.
Already, the University College Hospital (UCH), Ibadan, Oyo State, has asked patients to pay N1,000 daily for electricity.
The hospital explained that the levy was caused by the hike in electricity tariff and the increasing reliance on diesel to power generating plants.