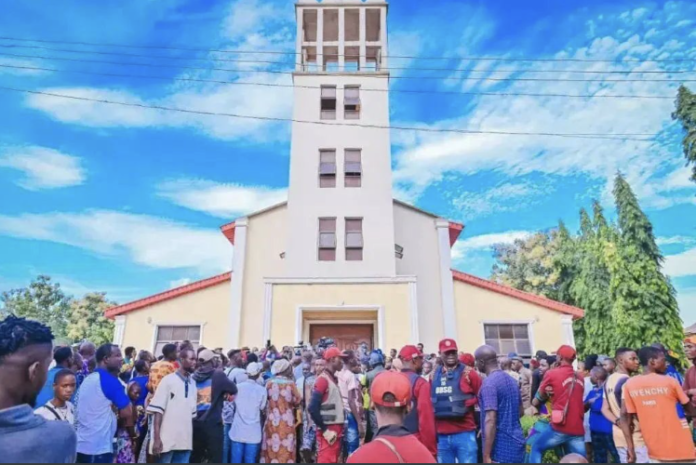 The alleged killers and perpetrators of the owo massacre had been arrested.. Unofficial reports claim that they walked into the palace of Olowo by themselves while others claimed it was the efforts of Nigerian army.
Following the reports made by some sources, it has been confirmed that the Olowo of Owo himself had addressed the issue and made it known to the people of Owo that the perpetrators had been caught and would be transferred to the state capital.
This must have been a good news to the people of Owo following the massacre of their people by the heartless gunmen.
Before their arrest, it was reported that the attack was done by ISWAP. Now that they've been caught, let's wait for their judgment.