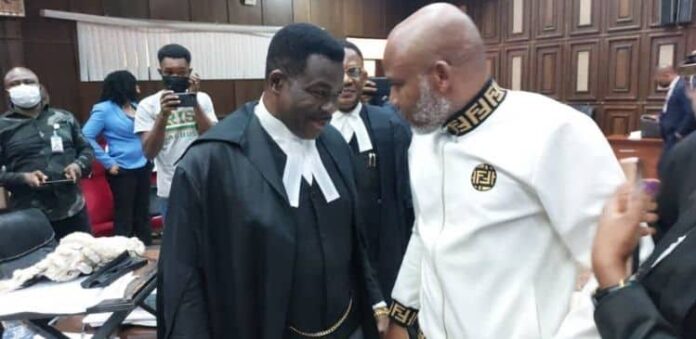 High Court orders secret trial in terrorism charges, moves Nnamdi Kanu's case to CCTPublished on April 7, 2022By Fadehan Oyeyemi
The Federal High Court of Nigeria has introduced its new Practice Directions on the trial of terrorism-related cases in the country.
Under the new trial of terrorism-related offences are to henceforth be conducted in camera.
Except where the Chief Judge of the court grants permission, media coverage may be prohibited.
The Chief Judge of the court, Justice John Terhemba Tsoho, in the exercise of his constitutional powers as enshrined in section 254 of the Constitution of the Federal Republic of Nigeria 1999 (as amended) and all other powers enabling him, hereby made the following Practice Directions.
These Practice Directions seek to provide measures that will ensure the security and safety of parties; personnel of law enforcement agencies and the Judiciary; as well as members of the general public; while ensuring expeditious and fair trial of persons suspected of having committed acts of terrorism.