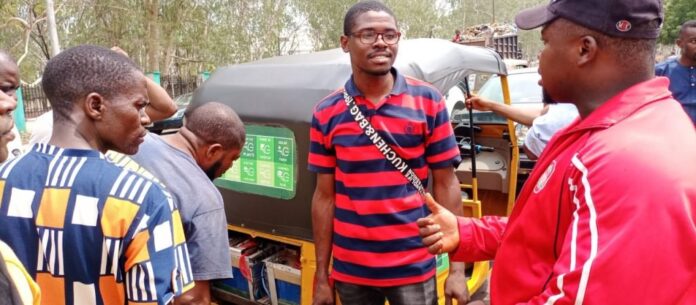 The Enugu State Government has unveiled an electric-powered tricycle, as it intensifies efforts to make the Coal City State a technology hub.
DAILY POST reports that the battery-powered tricycle, which runs without fuel, was built by Chukwuemeka Eze and has the capacity of running for 18 hours.
General Manager of Enugu Tech Hub Centre, Mr. Chidubem Anoworem, who performed the ceremony, said he was excited that the Enugu State Tech Eco System was beginning to breed.
He said, "we are gaining ground, we are altering the paradigm, we are changing the narrative in Enugu. I resumed six months ago, and my standpoint is to bring about a tech-revolution, such that Enugu State will become the next silicon value of technology in Sub-Saharan Africa.
The silicon value is an enabler, where innovations like this are created; so, we want to make Enugu the epicenter of innovations and this is just the beginning.
"We are going to do an incubator programme where software will meet hardware; so, there is definitely going to be more advancements; I am excited that this young man has created this and the Enugu State Tech Hub is going to take him to the next level.
"I am speaking for the Enugu Government; I know that the Governor, Rt. Hon. Ifeanyi Ugwuanyi is excited about this; that's why he created the Enugu State Tech Hub in the first place, to be able to make innovations like this come stay, at the end of the day, it will be a place people will like to come