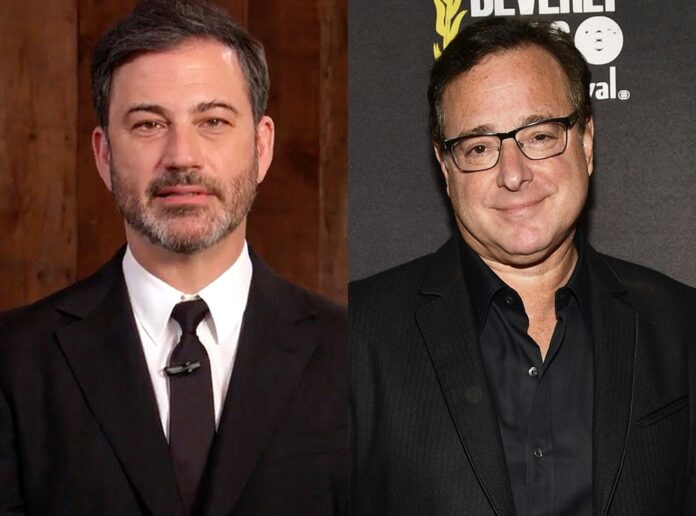 Jimmy Kimmel started his show by honoring his late friend Bob Saget: "He was very kind to everyone," Kimmel said, "and he had no problem telling you that he loved you and what you meant to him."
Jimmy Kimmel honored Bob Saget's legacy with a touching trip down memory lane.
Before allowing audiences into the studio for Jimmy Kimmel Live! on Jan. 10, the late-night host spoke directly into the camera and delivered a moving tribute to his friend. While reflecting on all the messages people sent following the actor's unexpected death over the weekend, Kimmel noted how the word "sweetest" came up time and time again.