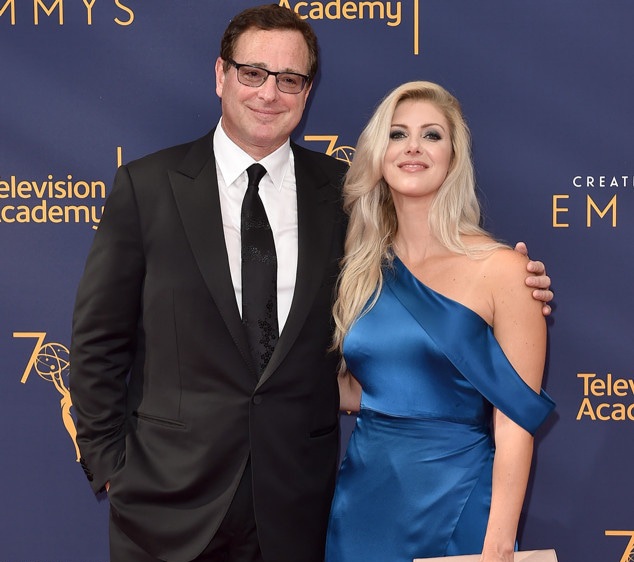 Following Bob Saget's death on Jan. 9, the Full House star's wife, Kelly Rizzo, mourned his death and said she is "completely shattered."
Kelly Rizzo is paying tribute to her beloved husband, Bob Saget.
Bob's wife shared a statement on the devastating loss. 
"My whole heart. Bob was my absolute everything," she said in a statement to E! News on Jan. 10. "I am so completely shattered and in disbelief. I am so deeply touched by the outpouring of love and tribute from our friends, family, his fans and his peers."
Rizzo, 42, said she plans to offer more words about her late husband in the future. 
"When the time is right and when this news is not as raw, I look forward to sharing more of Bob with the world," the blogger and TV host shared. "Sharing how much he meant to me, all of those around him, and how much all of his fans and friends meant to him as well. Thank you for respecting my privacy at this time." 
She also commented on John Mayer's Instagram tribute to Saget. The musician wrote, "I love you, Bob. I will never forget you. I will visit you often in my memories, and I hope I get to see you in my dreams. I will tell my kids about you. I'm taking you with me forever." And Rizzo responded from her Eat Travel Rock blog account, "No words for how much he loved you. Thank you dear friend."