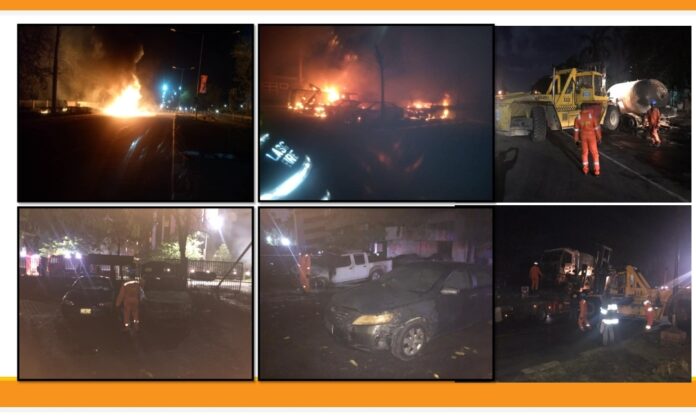 INTRODUCTION
The agency's Tiger team received a distress call via the control room at 10:57 pm on the 17th of June, 2021 and immediately activated LASEMA response plan together with its technical partners, Omarlink Integrated services.
Cause:
On arrival at the scene of the incident, it was discovered that a Gas tanker 13.5 Tons LPG truck in motion was leakg its content and as a result of wind action; the whole area of OPIC Structure was engulfed with fire.
Close investigation further revealed that the LPG gas was ignited by the exposed fire from the kitchen of the New Chese restaurant which followed the trail of the LPG gas resulting the combustion of the gas tanker outsidehe compound. The inferno of explosion resulted in several damages to the OPIC Plaza building structure.