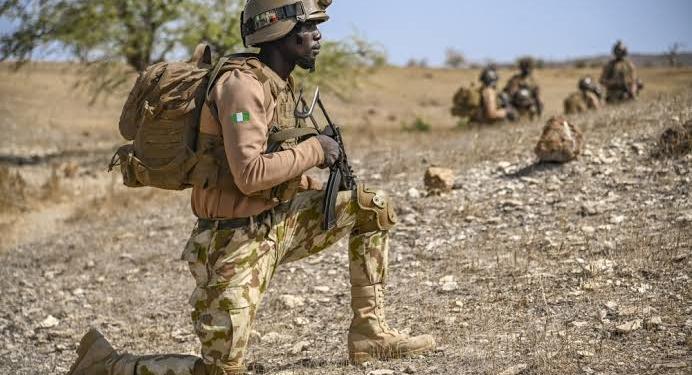 A serving young Nigerian soldier has cried out to Unknown Gunmen to stop killing men in uniform, he stated that "We are not the problem" He wrote a heartfelt letter to the unknown gunmen
LETTER TO MY BROTHERS
My name is OFA, I am a graduate of Accountancy, Abia State Polytechnic and Michael Okpara University respectively. I came from Ebonyi State, South East, Nigeria. From a family of 14, I am the 6th child. I am a Rating of the Nigerian Navy.
Out of struggle for a better job that befits my qualifications but to no avail, I got this one. I love my job, and I do it with passion. It gives me food, clothes and shelters me.
With this job, I'm able to take good care of my beloved wife, my aging parents, reach out to friends and family members (that do see me as their messiah), and other responsibilities as they arise.
I call on our brothers from the South East and other parts of the country to stop the killings of Uniform Personnel.
`Nigerian Army Reveals What Has Been Done To Soldier Who Allegedly Killed Okada Rider
We have dreams just like you. We have family members and friends that depend on us for survival. We are your brothers.
We are not the problem, Don't add to the existing problem. We are not the decision-makers Their children are not part of that man at the Checking point.
Their children are not members of that Escort team or that person you see at the gate Keeping guard. ( you understand the point now).
Stop fighting the wrong people. We are just trying to make ENDS-MEET. Look for the course of the problem and go for it genuinely.
– StopKillingPersonelsOnUniform
– StopKillingYourBrothers.
– God bless the Nigerian Youth.
– God bless Nigeria.
#Peace.