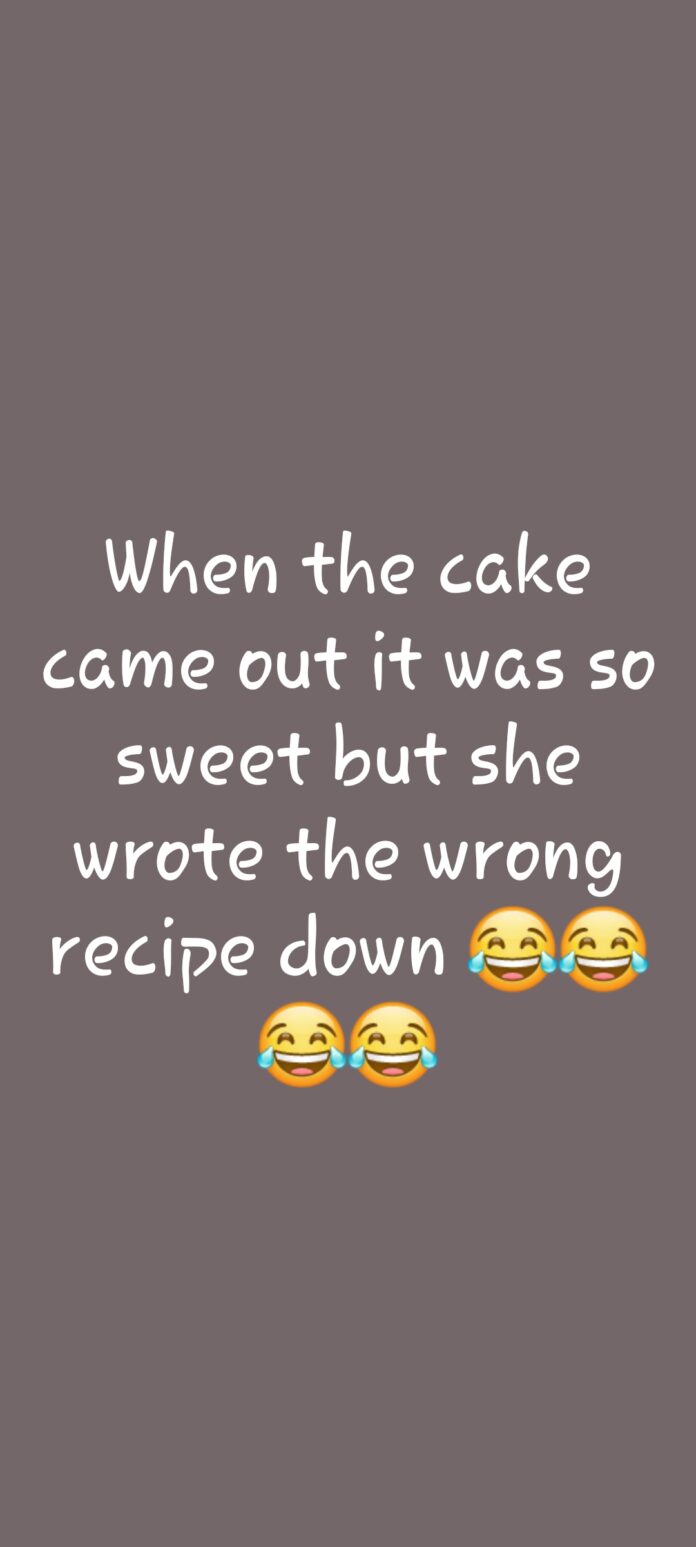 I have this good friend of mine tho I never knew she was a fuckin bad person, she ones told me she would love me to teach her how to make cake nd some snacks in the of her mouth sweet nd her bf love cake as so she as been disturbing me nd begin me to come over so I was posting her cox I was so busy.
So I told her to send me money to get tins I will use for her ?? na so I stress my big ass go market Oo ,make I no long the mater to much ??when I got to her place she was like she want to go nd get book nd pen ??so as am teaching her she will be writing it down so before leaving? she was like ha lolade let me show u one doughnut I saw online maybe u will teach me join this ones o ,so she gave me her phone ?then she went out ,na so massage from big baby pop up ????the big baby was typing one one so I was able to read the message without opening it.
The message goes this way??
**the werry lolly don come
*** baby open ur eye nd ear down o
** lean fast o
** give way CEO in few weeks
***oremi that guy don send ur cake logo wey u go use
*** omo he fine pass lolly own
*****oremi kpk
**ode talk now
** hellow
At 1st i was angry nd smiling at the same time then she came in ??for my mind I was like na so dem dey lean work ,??????? I was thinking many tins that should I tell her about what I saw or what ,
Emi ika
Then we went to the cooking room together my friend carry pen like better girl haaaa me with my wicked @ ???she be learner she no sabi the names of tins am usein ????so I was telling her the wrong tin but I was mixing the right tin ???? so when I wanted to put the baking soda I told her it was sait becoz i remove it from the pack,so she will not know tellin her i got the sait cox i dont know if she go get sait for house nd i dont want to stress her??? when I want to put flavor I told her the flavor used for sobo????
When the cake came out it was so sweet but she wrote the wrong recipe down ????
???when it was doughnut time I did same tin yeasts was replacing backing powers in her book ??? nd some tins as well wrong recipe
So I left her house with the rest stuff telling her mine was der to coz I get work the next day I make sure I pack all notin was left in her house ????then he dey sweet me four days later she posted her logo nd block me from seeing , somebody repost it nd I saw it haaaaa????work wey I lean for two years ? na wa Oo so I message her with a friend nub telling her I want 50 piece of doughnut ??
Then she send my price list ??omo even lekki Price list no high like dat ,so I told her to send account nub ,then I told her will send it before 3pm ?? 3pm she called then my friend pick up tellim her net work no good that can she pay on delivery ??mumu said yes no problem ,then I was waiting for the outcome the next day so she can chat or call me ???
Around 9am her call came in telling me her doughnut no rise told her it raining time ,so told her to put 10 table spoons of salt for hot water nd mix it with the doughnut pata ,say he go rise?????????? you wana see crazy ???
So I off my phone nd went to bed ???then I told my friend who order to call her by 10 cox na 10am she give us ??when my friend called her she was shaking on phone sayin road block???450 par one doughnut x 50 ??22500 + delivery 25k my friend don he gbese??doughnut no rise o,??i guest she went to get it out side then she called around 12pm that she dey front of her gate ?with doughnut I guess she went to get the already made own nd BRG it to my friend that she made it ,so my friend went to meet her that she cnt collect it that the time she gave her was 10 so she did not meet up she got from near by fast food nd so she dey beg my friend Oo ???so she was like she dey come then she came inside ??
To call me ??so when I got outside she wanted to die?it was like make floor open mouth make she enter I just told her all what I did how I saw the message nd how I gave her wrong recipe nd how my friend order doughnut ??wo na so I stop bike o I just enter bike my friend lock gate then I block her ass off,she come dey text me Wit different nub THE END
By Lolly Cakes @_lollycakes