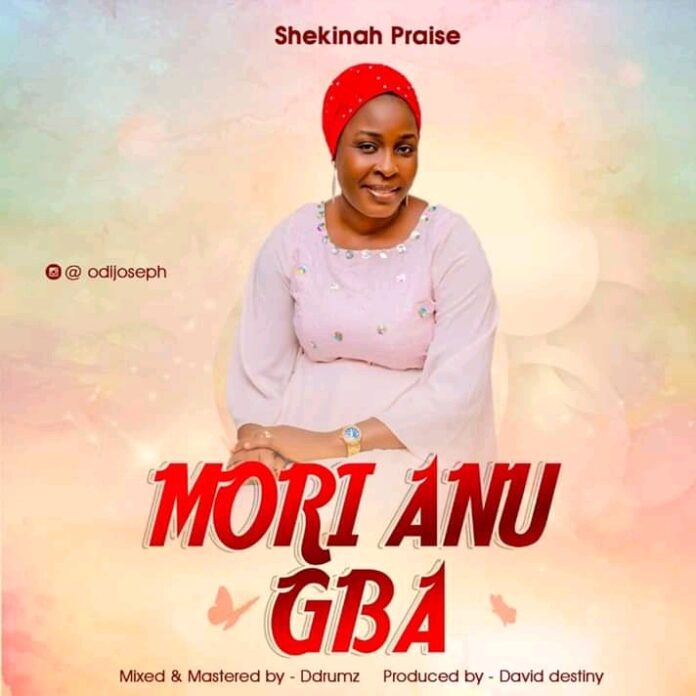 Shekinah Praise drops yet another hit song titled "Mori Anu Gba ".
Following the success of various hit songs, singles and live performance to featuring other gospel musicians. Shekinah Praise Gospel felt its best way to show gladness and happiness of God is to proclaim what He has done for her and also minister to people in this manner, "if God can do this for me, He can do yours too."
I have received God's mercy or God has shown me mercy, whichever way you wish to put it "Mori Anu Gba" I received Mercy.
Stay tuned and follow Shekinah Praise Gospel for more of her music on YouTube and other social media platforms.
Facebook @Shekinah Praise Gospel
Instagram @ShekinahPraiseGospel
Audiomack @Shekinah Praise
YouTube Channel @https://www.youtube.com/channel/UCQ2fQeHCCphU87UMCEMq2YA  or  @Shekinah Praise Gospel
Listen on Audiomack Bellow
Shekinah Praise is a Gospel singer and lover of song, Inspire by Holy Spirit ….. For Bookings and Enquires: Call/WhatsApp  +2348188038901