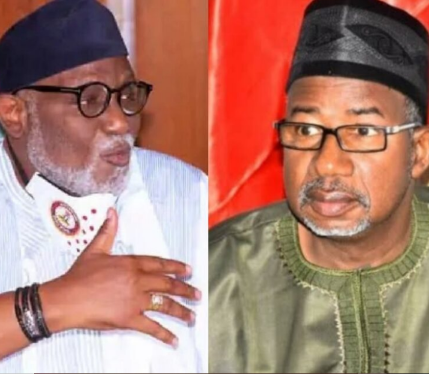 Bauchi State Governor, Bala Mohammed, has said that Nigerians don't need the permission of any state governor to reside in their states.
He reitereated that Nigerian citizens don't need the permission of Rotimi Akeredolu, who is the governor of Ondo state and also the Chairman of the South West Governors Forum, to live in the forests in the South-West states.
Speaking on Friday, Feb 19, on Channels Television's 'Sunrise Daily'' programme, Bala said: "Land is in the hands of the state and federal governments in trust but Nigerians don't need the permission of governors or the federal government to settle everywhere.
"You don't need the permission of the governor of Bauchi or the governor of Ondo to be in the forests of Ondo if you choose to live in the forests because under Section 41 of the constitution, you are free to settle anywhere."
This comes after Rotimi Akeredolu called Bala Mohammed out for saying Fulani herdsmen carry AK47 rifles to protect themselves since the government isn't protecting them. Rotimi Akeredolu said Governor Bala is unfit to be in public office.
Rotimi Akereolu had also ordered all herdsmen to vacate the Ondo state forest reserves or register with the state government, a move that received criticism from the presidency and some northern governors.